Orange blossom and rosemary polenta cake with thyme and orange syrup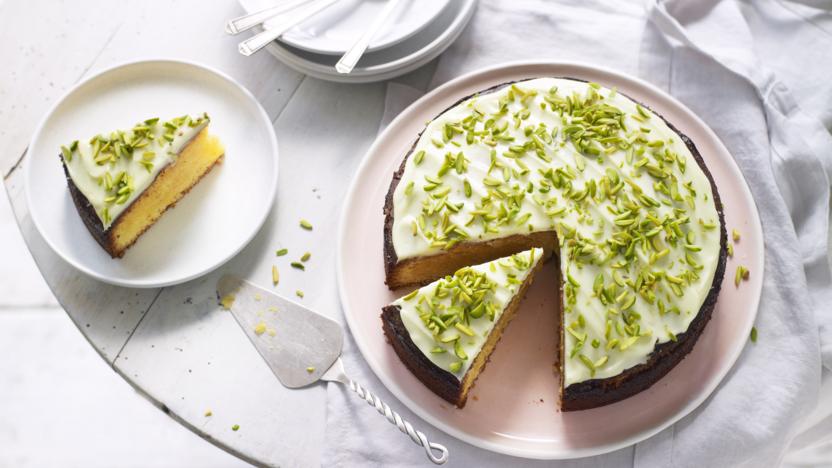 Polenta has a unique texture and can carry other flavours really well, especially citrus. When baked in a cake, it produces a sturdy structure and acts like a sponge, drawing in all the flavour from the orange syrup.
Ingredients
For the cake
For the thyme and orange syrup
For the icing and decoration
Method
Preheat the oven to 180C/160C Fan/Gas 4. Grease and line a 20cm/8in round, loose-bottomed cake tin.

To make the cake, whisk the oil and sugar together with a handheld electric whisk for a few minutes, until well combined. Add a little of the ground almonds and mix well, then add an egg and mix again. Repeat, adding a little more of the ground almonds, mixing, then an egg and mixing again, until all the ingredients are used up. Mix in the mandarin zest, rosemary and orange blossom water.

In a separate bowl, mix together the polenta and baking powder, add them to the wet ingredients and fold through. Spoon the batter into the prepared tin, spread to the edges and level off the top. Bake for 30 minutes, then reduce the heat to 160C/140C Fan/Gas 3 and bake for 25–30 minutes. The cake will be a deep golden-brown and a skewer inserted into the middle should come out clean.

Meanwhile, to make the syrup, put the mandarin juice, honey and thyme sprigs in a small saucepan. Warm through gently, but do not let it boil. Remove from the heat and allow to cool, leaving the thyme to infuse.

Poke holes all over the cake with a skewer, then leave to cool in the tin for 5 minutes. While the syrup is still warm, remove the thyme, then drizzle the syrup over the cake. Leave it to cool in the tin for a further 30 minutes, then transfer to a wire rack to cool completely.

To decorate, whisk together the icing sugar and pistachio oil until you reach a drizzling consistency. Drizzle over the cooled cake and sprinkle with the chopped pistachios.
Related Recipes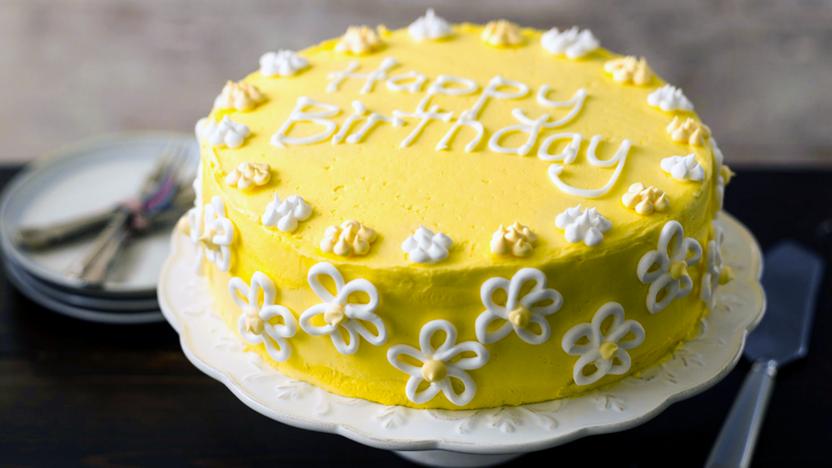 See more Birthday cake recipes (41)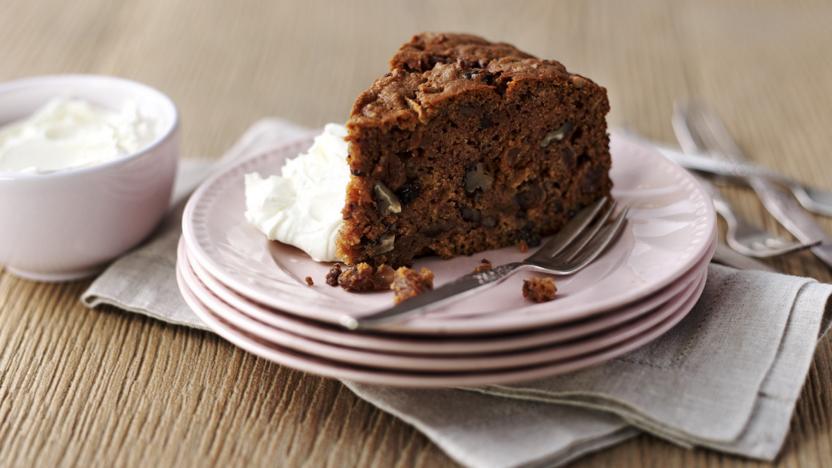 See more cake recipes (99)