Orange and lemon curd pots
These citrusy, soufflé-style puddings are baked in a bain marie to ensure they are beautifully moist. Serve topped with candied orange peel and fresh mint.
Method
Preheat the oven to 180C/350F/Gas 4 and grease six individual pudding moulds.

In a pan, bring the orange and lemon juices to the boil. Cook until the volume of liquid has reduced by half. Set aside to cool.

In a bowl, beat the butter, sugar and lemon zest until pale and creamy. Mix in the egg yolks, one at a time. In a separate bowl, mix the sifted flour and baking powder together, then add to the butter mixture.

Slowly add the reduced orange and lemon juices and milk to the mixture stirring gently to combine.

In a large bowl, whisk the egg whites until soft peaks form when the whisk is removed.

Beat one-third of the egg whites into the cake batter, then carefully fold in the remainder using a large metal spoon.

Stand the moulds in a roasting tin and pour in the cake batter. Pour boiling water into the base of the tin. Bake for 20 minutes, or until the puddings are golden-brown and firm to the touch. If the tops are browning too quickly cover with aluminium foil.

Meanwhile, whip the cream until soft peaks form when the whisk is removed and fold in the orange liqueur.

Decorate puddings with the candied orange peel and fresh mint, and serve with the cream.
Related Recipes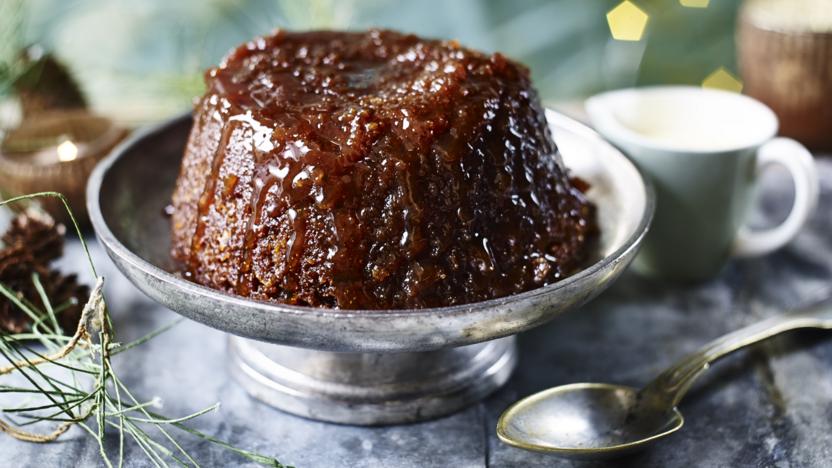 See more sponge pudding recipes (25)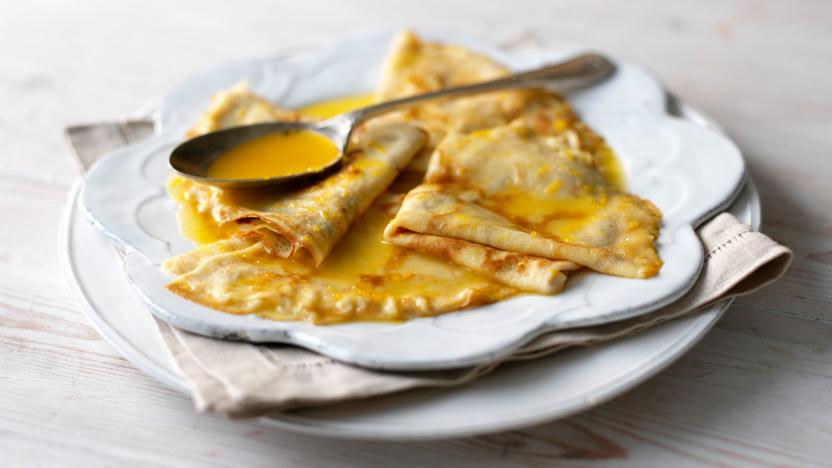 See more orange juice recipes (98)
This recipe is from...
Recipes from this episode