Red onion and goats' cheese fritters
Red onion and goats cheese are a winning combination. Frying them just makes them better.

Ingredients
For the fritters
For the marinated red cabbage
Method
For the fritters, pour the vegetable oil into a large heavy-bottomed saucepan or deep-fat fryer and heat until a breadcrumb sizzles and turns golden when added (CAUTION: Hot oil can be dangerous. Do not leave unattended).

Place a slice of the goats' cheese on top of a slice of onion and then place another slice of onion on top of the cheese. Press together well to secure the stack. Repeat this process with the rest of the goats' cheese and onion slices, until you have two stacks.

Sift the flour into a large bowl. Add the salt and freshly ground black pepper and gradually whisk in the fizzy water until the mixture has become a smooth batter the consistency of double cream. Leave to rest for five minutes.

Dip the goats' cheese and onion stacks into the batter and shake off the excess batter. Add to the hot oil and cook for six minutes, or until golden-brown. Carefully remove with a slotted spoon and drain on kitchen paper.

For the marinated red cabbage, place all of the cabbage ingredients into a large, clean bowl and if possible leave overnight, or for at least fifteen minutes, to marinate.

To serve, place a small pile of the marinated cabbage onto two clean plates and place a goats' cheese and onion fritter on top of each pile.
Related Recipes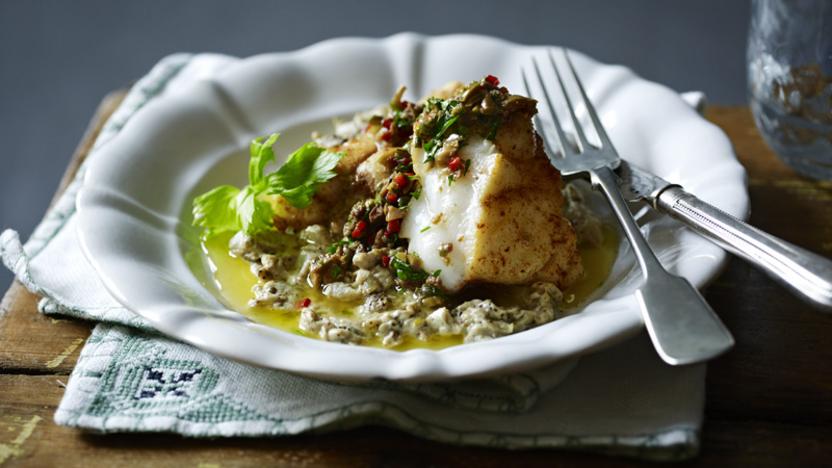 See more Christmas for two recipes (15)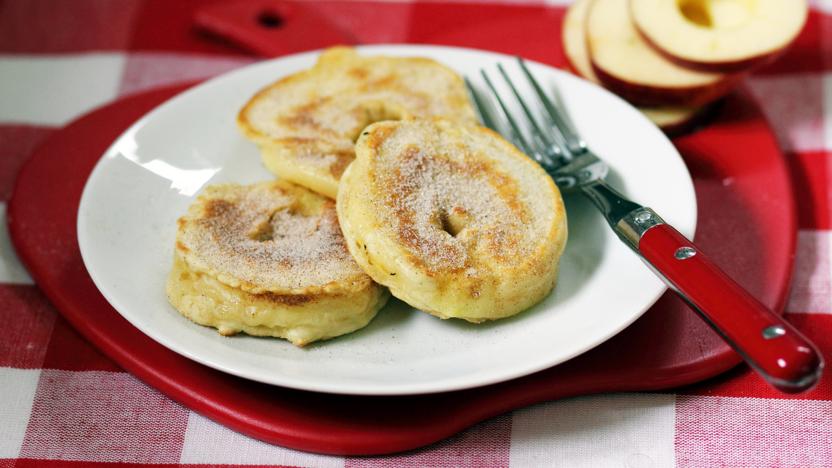 See more fritters recipes (43)