Old-fashioned whisky cocktail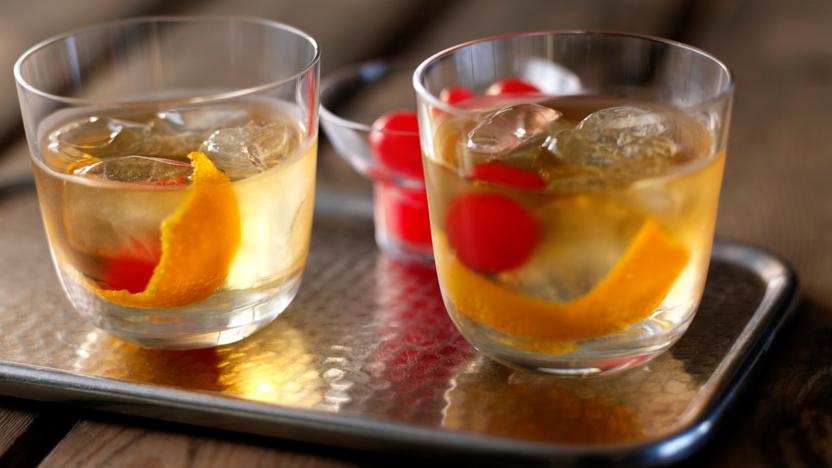 This whisky cocktail is an out-and-out classic of the 1960s that will make you feel like a sharp-suited Don Draper in no time.
Method
Take the orange peel and squeeze it with your fingers. Rub the peel around the insides of a whisky tumbler, then place into the glass. Add the cherry, sugar syrup and bitters, along with three ice cubes.

Add half of the scotch or bourbon and stir for about ten seconds. Add more ice and the remaining scotch or bourbon and stir again for 10-15 seconds.

To serve, garnish with lemon peel.
Related Recipes
See more Christmas cocktail recipes (15)