Carrot and chickpea traybake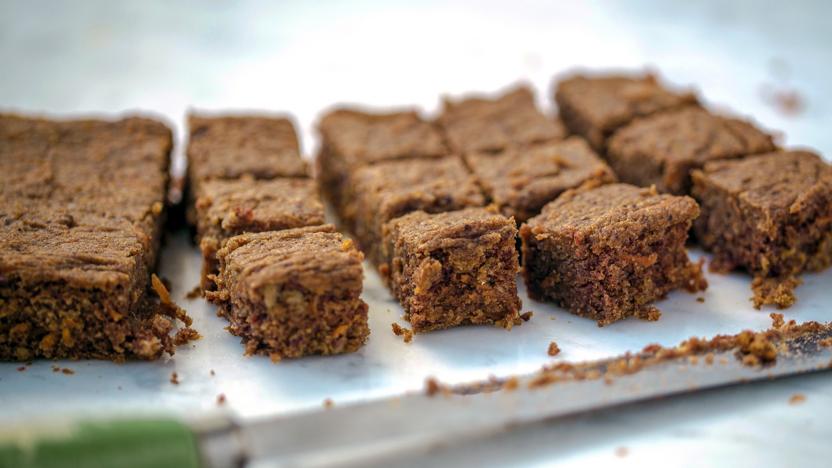 Preparation time
less than 30 mins
Cooking time
30 mins to 1 hour
This sweet and savoury carrot and chickpea traybake is Hemsley and Hemsley's healthy take on halwa.

Each piece provides 31 kcal, 1.7g protein, 4g carbohydrate (of which 1.7g sugars), 0.9g fat (of which 0.2g saturates), 1.3g fibre and 0.3g salt.
Preparation time
less than 30 mins
Cooking time
30 mins to 1 hour
Method
Preheat the oven to 180C/160C Fan/Gas 4. Line a high-sided baking tray with baking parchment.

Blend all of the ingredients except the carrot in a food processor until smooth and well combined.

Add the carrot to the food processor and pulse a few times to combine, being careful not to over-blend (the carrot should provide texture and colour to this snack).

Transfer the mixture to the prepared baking tray, spreading and smoothing it into an even layer using a palette knife.

Bake in the oven for 30-35 minutes, or until cooked through and browned on top. Remove and set aside to cool slightly, then cut into squares. Serve warm or cold.
Related Recipes
See more Easy chickpea recipes (18)
See more chickpea recipes (142)