Preparation time
less than 30 mins

Preparation time
less than 30 mins
Ingredients
For the vegetables
450g/1lb mixed seasonal vegetables, peeled, chopped into equal-sized pieces
50g/2oz butter
200-250g/7-9oz mashed potatoes, to serve
Method
Sprinkle the flour onto a plate and dredge the lamb cubes in it until completely covered.

Heat one teaspoon of the vegetable oil in a large, heavy-based casserole over a medium heat. Add a third of the lamb cubes and fry for 6-8 minutes, stirring occasionally, until golden-brown on all sides, being careful not to overcrowd the pan. Remove from the pan with a slotted spoon and set aside on a warm plate.

Repeat the process twice more with the two more teaspoons of the oil and remaining batches of lamb cubes until all of the lamb is browned.

Add the remaining teaspoon of oil to the pan the lamb was cooked in and heat over a medium heat Add the onions and garlic and fry for 4-5 minutes, or until golden-brown.

Add the wine and bring the mixture to a simmer. Continue to simmer for 6-8 minutes, or until the volume of liquid has reduced by half.

When the wine has reduced, add the chopped tomatoes and herbs and stir well. Return the mixture to a simmer, then continue to simmer for a further 4-5 minutes, or until the volume of liquid has reduced by half.

Add the cold stock and the reserved browned lamb pieces (add a little more water if the stock does not cover the lamb pieces).

Heat the pan contents until simmering, cover the pot and simmer gently for 1½ hours, stirring occasionally, or until the sauce has thickened and the lamb is tender.

Meanwhile, for the vegetables, cook the vegetables for 2-3 minutes in a pan of boiling, salted water. Drain well.

Heat the butter in a pan over a high heat. Add the blanched vegetables and fry for 1-2 minutes, or until the butter has melted and coated the vegetables, and the vegetables are tender.

To serve, divide the mashed potatoes equally among four serving plates. Spoon over the navarin of lamb. Top with the cooked mixed vegetables.
This recipe is from...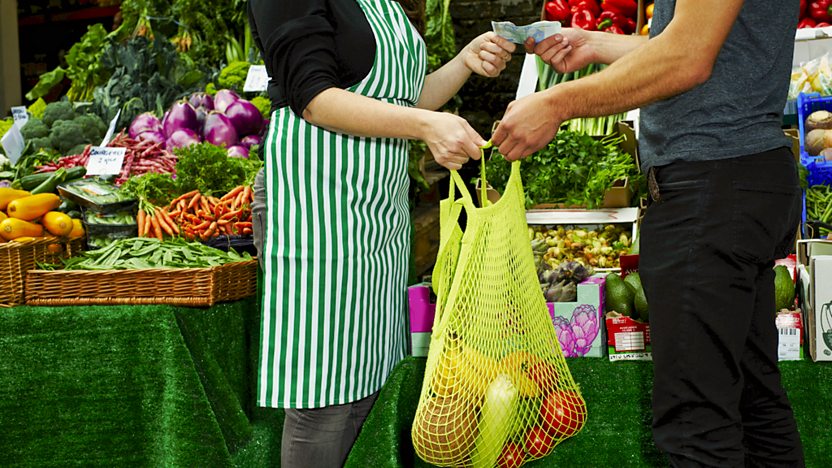 Economy Gastronomy
Episode 1