Eton mess ice cream sundae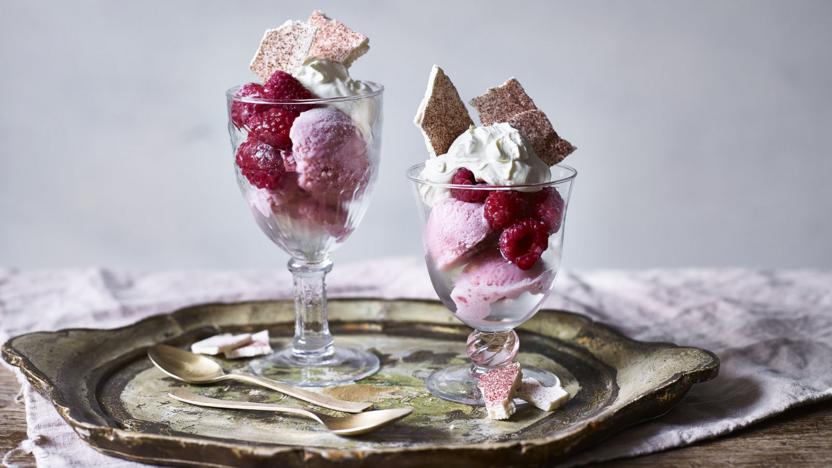 A summery combination of Eton mess and homemade strawberry ice cream to create a creamy, dreamy pudding fit for a royal summer knees up.
Ingredients
For the ice cream
For the meringue
To serve
Method
To make the ice cream, put the strawberries into a bowl with the sugar and stir until the sugar begins to dissolve. Cover and leave to stand at room temperature for an hour, stirring occasionally.

Meanwhile, pour the milk, cream and glucose syrup into a saucepan and heat gently until steaming. Gradually whisk in the milk powder, then remove from the heat and leave to cool to room temperature.

Pour the milk mixture into a blender, add the strawberries and the juices from the bowl and blend until smooth. Pour into an ice cream maker and churn until frozen. Transfer to a sealable container and freeze for 2 hours.

To make the meringue, preheat the oven to 120C/100C Fan/Gas ½ and line a baking sheet with baking paper.

Put the egg whites into the bowl of a stand mixer fitted with a whisk attachment and add the lemon juice. Whisk to soft peaks, then gradually add the caster sugar. Once all of the sugar has been added, continue to beat for 2 minutes until stiff and glossy. Fold in the icing sugar.

Using a spatula, spread the meringue mixture over the lined baking sheet in a thin, even layer. Dust over the freeze-dried raspberry powder and bake for 2 hours until crisp. Allow to cool completely. Peel the paper away from the meringue sheet and break into shards.

Meanwhile, toss the raspberries with the icing sugar and set aside for 20 minutes.

To serve, layer the ice cream, raspberries and softly whipped cream in a sundae glass and decorate with the meringue shards.
Related Recipes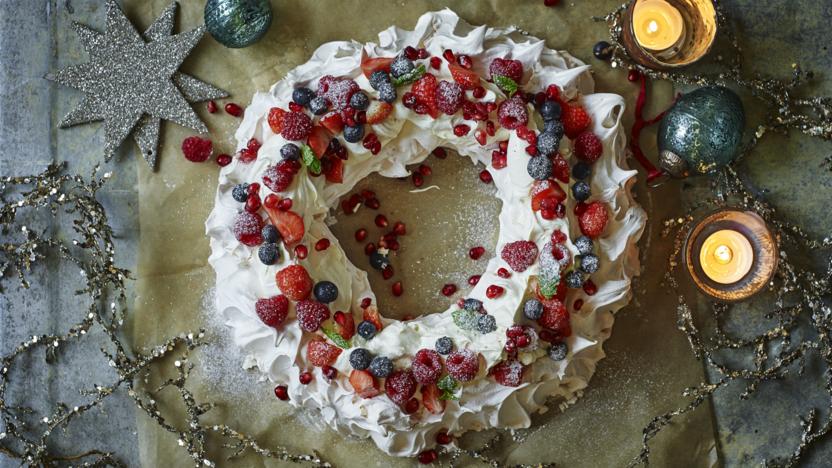 See more Christmas desserts recipes (98)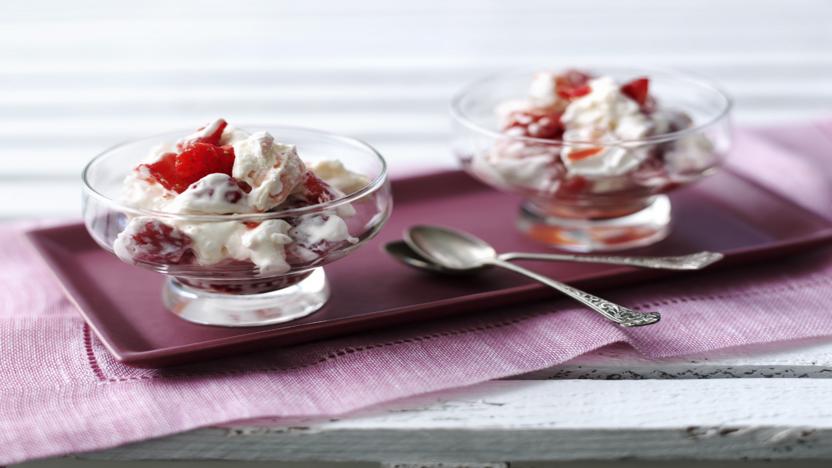 See more eton mess recipes (8)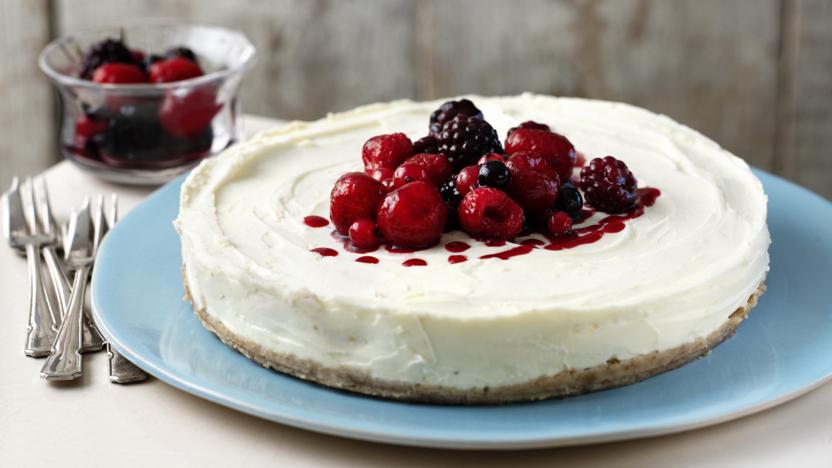 See more summer fruit recipes (8)