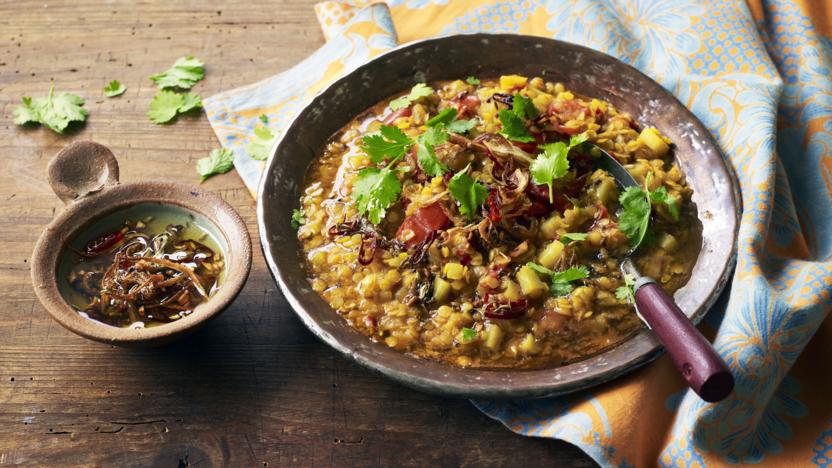 Nadiya's dal makes a luxury out of everyday ingredients. The garlic, chilli and spice tarka is an absolute must.
Ingredients
For the dal
For the topping
Method
For the dal, soak the dal (ideally overnight) or for a minimum of 4 hours.

Heat the vegetable oil in a large pan. Add the onions, chilli and garlic and cook until softened.

Add the ground spices, dried chillies and a little water to loosen and stir.

Add the potatoes and lentils and enough water to almost cover. Simmer for 10–12 minutes..Add the tomatoes and simmer for 10–15 minutes, until they have softened but not dissolved.

Meanwhile, for the topping fry the garlic, onion and chilli in the oil until caramelised and crispy. Add the panch phoran and, once you hear the spices pop, take off the heat.

To serve, spoon out the dal and garnish it with the crunchy topping. Sprinkle with the coriander.