Mutton cannon ni seek boti (mutton kebabs)
Preparation time
overnight
Cooking time
10 to 30 mins

Preparation time
overnight
Cooking time
10 to 30 mins
Ingredients
For the marinade
For the kebabs
For the cachumber
Method
For the kebabs, soak several small wooden skewers in cold water for 10 minutes.

For the marinade, mix all of the marinade ingredients in a bowl until well combined. Set aside for 2-3 hours, at room temperature, then transfer to the fridge for 5-6 hours.

For the kebabs, heat 2 tablespoons of the oil in a casserole until smoking. Add the marinated mutton to the pan, in batches if necessary, and fry for 4-5 minutes, or until browned all over.

Once all of the meat is browned, remove the pan from the heat and stir in the chill, ginger, garlic and coriander. Set aside to cool slightly.

Fill a frying pan with enough vegetable oil to reach 1.5cm/¾in up the side of the pan and heat until hot.

Meanwhile, beat the eggs in a bowl with a pinch of salt. Sprinkle the flour onto a plate. Skewer the mutton pieces onto small wooden skewers and dredge in the flour, then dip into the beaten egg until the mutton is well coated in the egg.

Carefully lower the kebabs into the oil and fry for 2-3 minutes on each side, or until golden-brown and cooked through. Remove the kebabs from the pan and set aside to drain on kitchen paper.

For the cachumber, mix all of the cachumber ingredients in a bowl until well combined.

To serve, pile the mutton kebabs onto a serving plate and serve the cachumber alongside.
This recipe is from...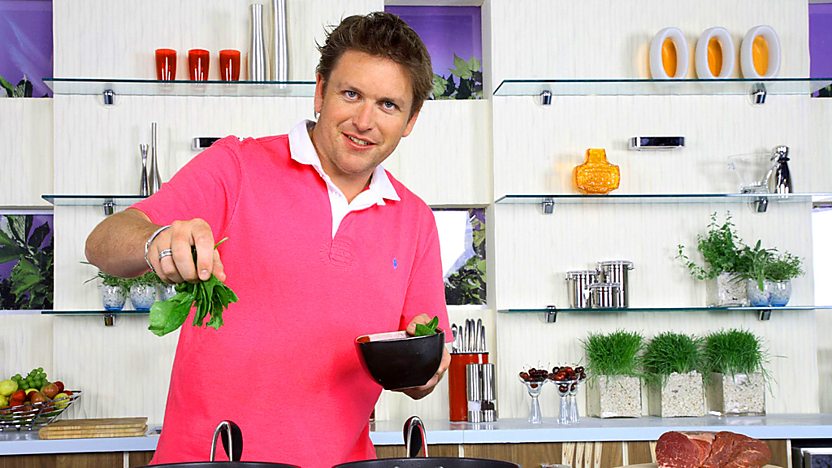 2007-16
Episode 158
Recipes from this episode