Mustard, bacon and caramelised onion scones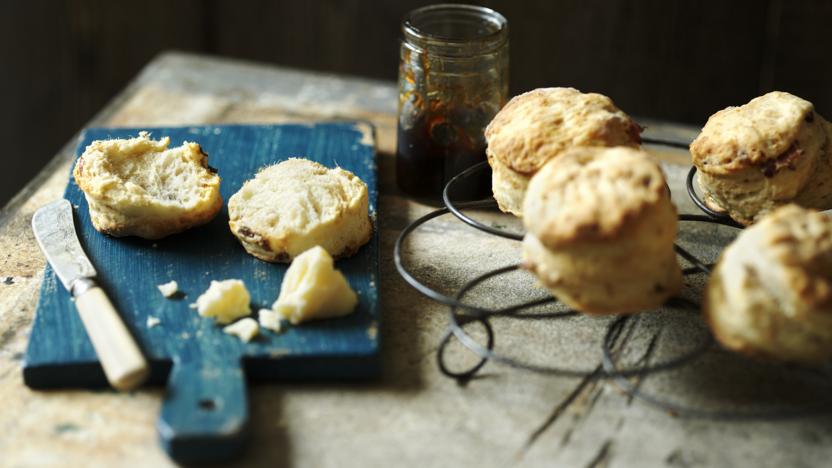 Preparation time
less than 30 mins
Cooking time
10 to 30 mins
These savoury scones are perfect served warm from the oven with homemade tomato soup or a chunk of mature Cheddar.
Preparation time
less than 30 mins
Cooking time
10 to 30 mins
Method
Preheat the oven to 180C/350F/Gas 4. Preheat the grill to a medium-high setting. When the grill is hot, grill the bacon for 2-3 minutes on each side, or until crisp and golden-brown. Set aside on a plate lined with kitchen paper. When cool enough to handle, crumble into small pieces. Set aside until needed.

Sift the flour, salt and baking powder into a large mixing bowl. Stir in the mustard powder.

Add the diced butter to the bowl, then rub the butter into the flour mixture using your fingertips until the mixture resembles fine breadcrumbs.

Make a well in the centre of the dry mixture and add the beaten egg and cream, gradually drawing the dry mixture into the wet mixture using a wooden spoon.

Stir in the onion marmalade and reserved bacon pieces, then gradually stir in enough milk to make the mixture come together as a soft dough. (The mixture should not be sticky.)

Dust a clean work surface with a little flour. Turn the dough out onto the work surface and roll it out to a thickness of 2.5cm/1in. Stamp out twelve 5cm/2in rounds from the dough using a cookie cutter, placing them onto a non-stick baking sheet as you go.

Bake the scones in the oven for 15-20 minutes, or until risen and golden-brown. Set aside to cool on a wire rack for at least 10 minutes before serving.
Recipe Tips
The scones will keep in an airtight container for 2-3 days. Otherwise, freeze and toast lightly to serve.
For extra golden-brown and crunchy scones, brush the tops with a little more beaten egg and smear with a little more onion marmalade before baking.
Related Recipes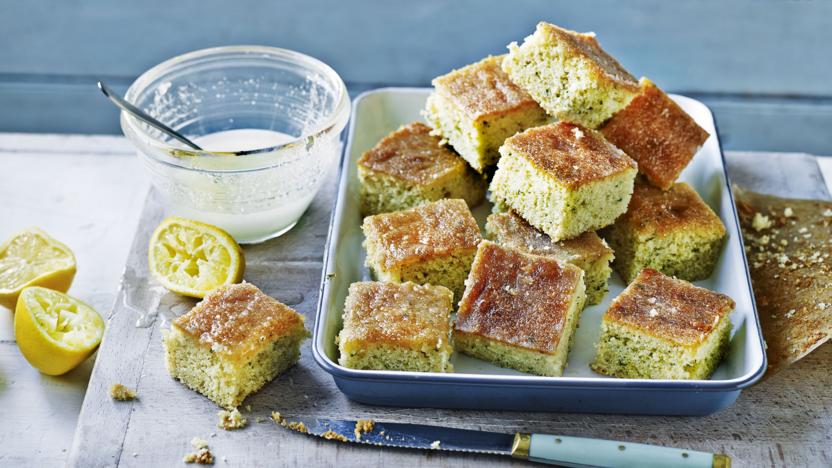 See more Make ahead bakes recipes (11)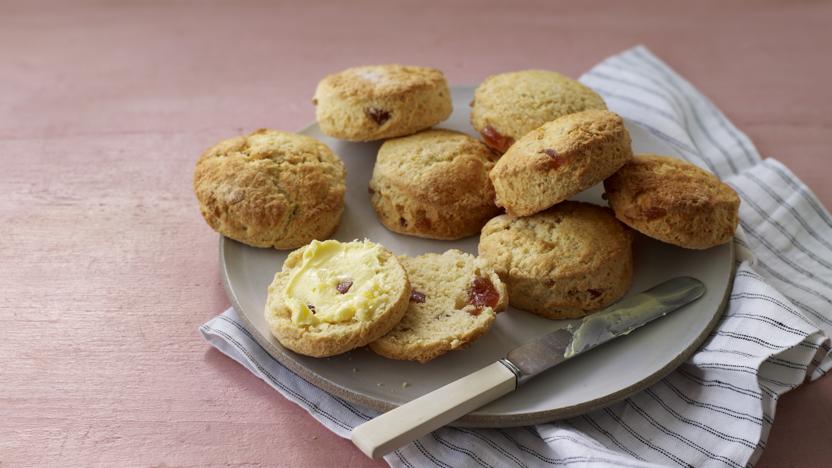 See more scone recipes (30)