Mustard and lemon sausages with carrot mash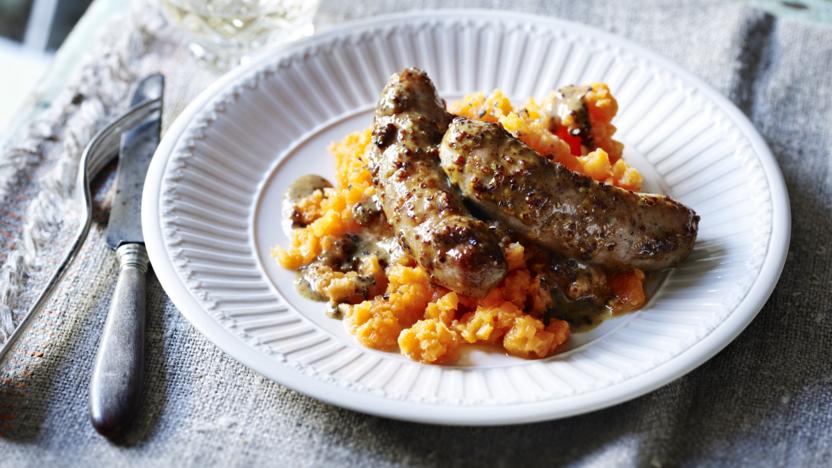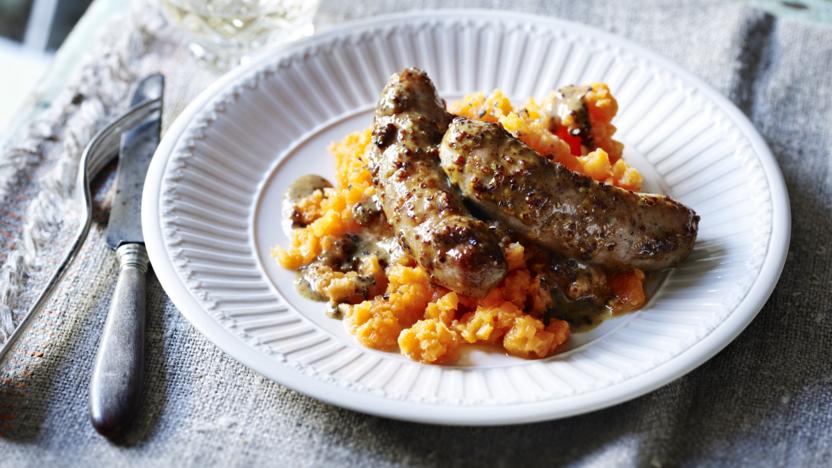 Preparation time
less than 30 mins
Cooking time
30 mins to 1 hour
Nigel Slater's version of bangers and mash is quick, easy and full of flavour. Try it today and taste the difference.
Preparation time
less than 30 mins
Cooking time
30 mins to 1 hour
Method
Set the oven at 200C/400F/Gas 6.

Put the sausages in a roasting tin large enough to take them in a single layer. If they overlap, they won't cook properly.

In a bowl mix the mustards, honey and lemon juice. Stir well and pour over all the sausages. Bake for 25-30 minutes, rolling the sausages over in the honey and mustard mixture once or twice during cooking, so that they eventually take on a sticky, glossy coat.

Meanwhile, to make the mash, trim and scrub the carrots, slice into chunks and pile into a steamer basket or metal colander balanced over a pan of simmering water. Steam, covered, for 15-20 minutes or until just tender.

Remove the carrots from the steamer and mash with a generous knob of butter. Divide the mash between 4 plates and pop the sausages on top.
Related Recipes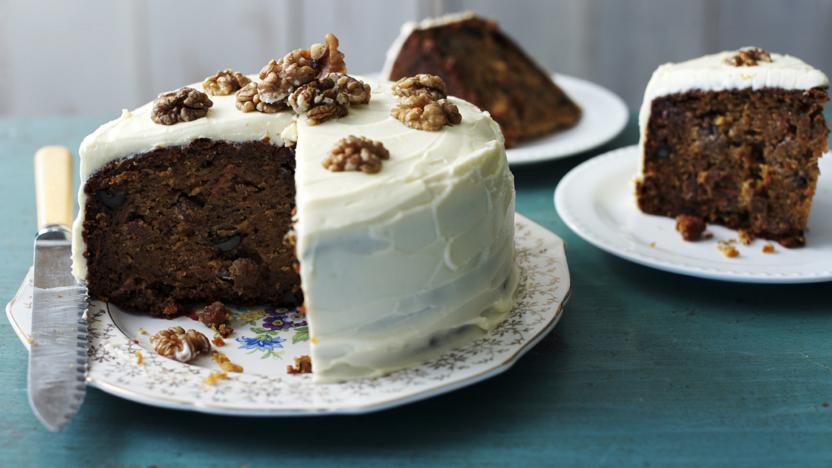 See more Crazy for carrots recipes (17)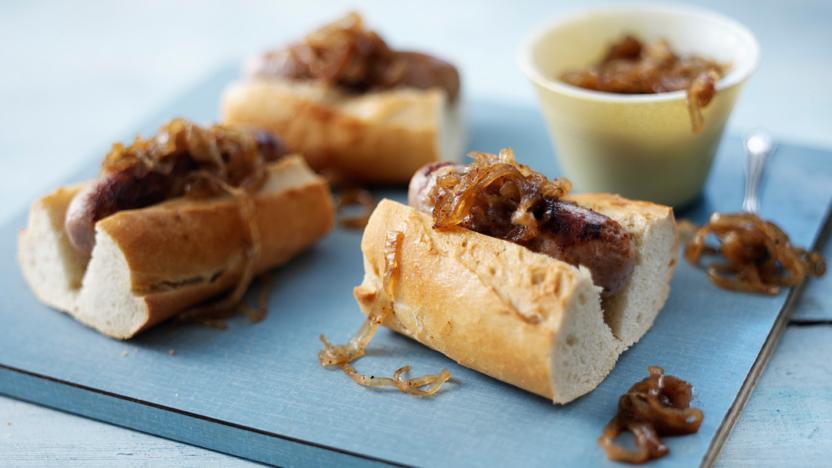 See more pork sausages recipes (48)
This recipe is from...
Recipes from this episode