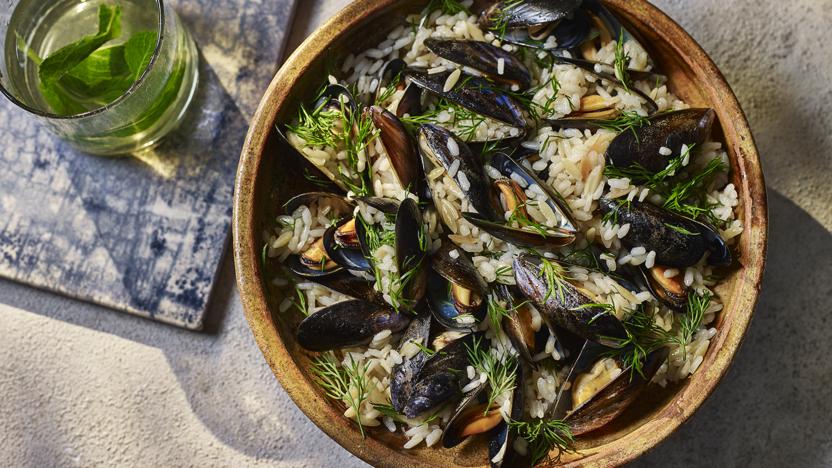 Orzo (or Turkish arpa sehriye) is a short-cut pasta that looks a bit like rice. Here it's combined with plump Turkish baldo rice to make a delicious seafood pilav.
Method
Wash the rice in cold running water.

Warm the butter and olive oil in a large shallow pan with a lid. Add the orzo and cook for 1 minute, until it starts to turn golden-brown. Add the washed rice and cook for 2 minutes, stirring constantly.

Pour over the chicken stock, bring to the boil and then simmer for 10–15 minutes, or until softened but still with a little bite.

Discard any mussels with broken shells and any that refuse to close when tapped. Scatter the mussels over the rice, put the lid on the pan and simmer for an extra 4–5 minutes.

Check that the mussles have opened. Discard any mussels that remain closed.

Fold the dill into the rice and mussels before serving.
This recipe is from...
Recipes from this episode