Mushrooms, leeks and fried eggs on toast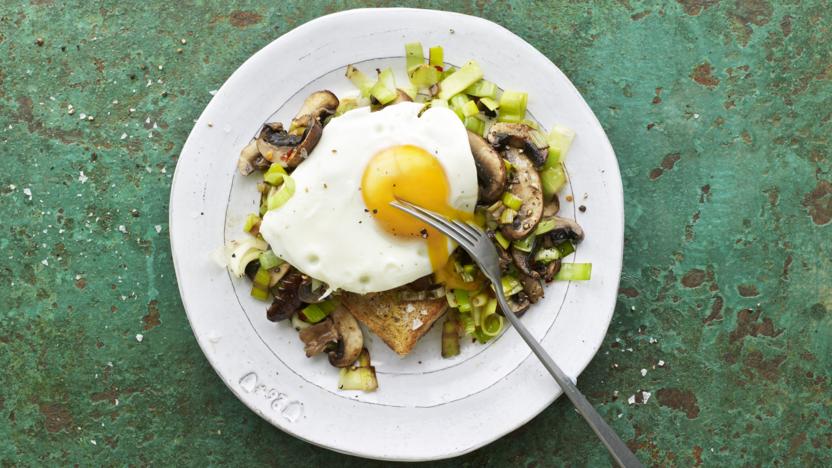 Mushrooms and leeks on toast are a great way to eat more veg for breakfast, brunch or a light lunch.

Each serving provides 459 kcal, 17g protein, 23g carbohydrates (of which 5g sugars), 32g fat (of which 15g saturates), 6g fibre and 1.7g salt.
Method
Heat the butter in a large frying pan over a medium heat. Add the mushrooms and leeks and season with a generous amount of salt and pepper. Cook for 6–8 minutes, stirring occasionally until the mushrooms have softened and started to caramelise and the leeks are completely soft. Add a pinch of dried chilli flakes if you would like to add a little heat.

Meanwhile, heat the oil in another non-stick frying pan over a medium heat. Crack in the egg and fry until the white has just set.

Spoon the mushroom and leek mixture over the toast. Top with the fried egg and another grind of black pepper and serve immediately.