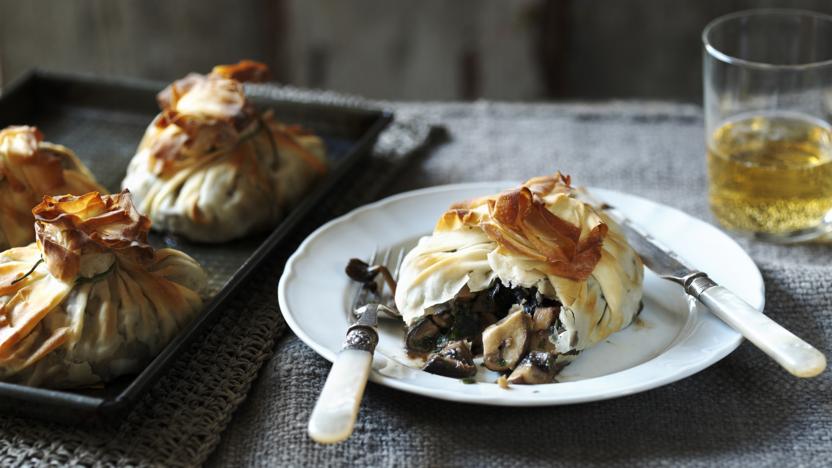 Carluccio's tasty wild mushrooms encased in filo pastry make a stunning vegetarian centerpiece.
Method
Preheat the oven to 220C/450F/Gas 8.

Heat the oil in a frying pan, add the garlic and mushrooms and fry over a high heat for 3-4 minutes, or until just cooked. Season with salt and freshly ground black pepper and sprinkle over the parsley. Set aside to cool.

Brush one side of each sheet of filo pastry all over with a little olive oil.

Place one sheet of filo pastry on top of another to create two layers of pastry, then spoon a quarter of the mushroom mixture into the centre of the pastry.

Gather up the corners of the pastry to create a parcel and secure with a couple of chives. Brush all over with olive oil and place onto a baking tray.

Repeat the process with the remaining filo pastry and mushroom mixture.

Bake the parcels for 10-12 minutes, or until the pastry is cooked through and golden-brown.
This recipe is from...
Recipes from this episode