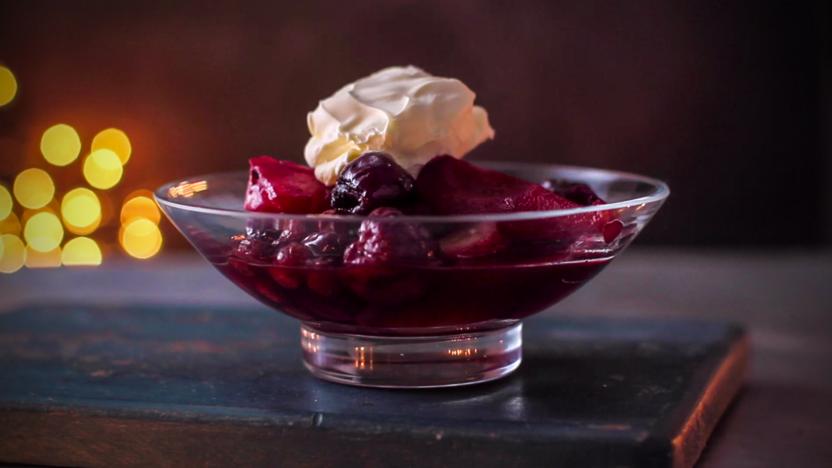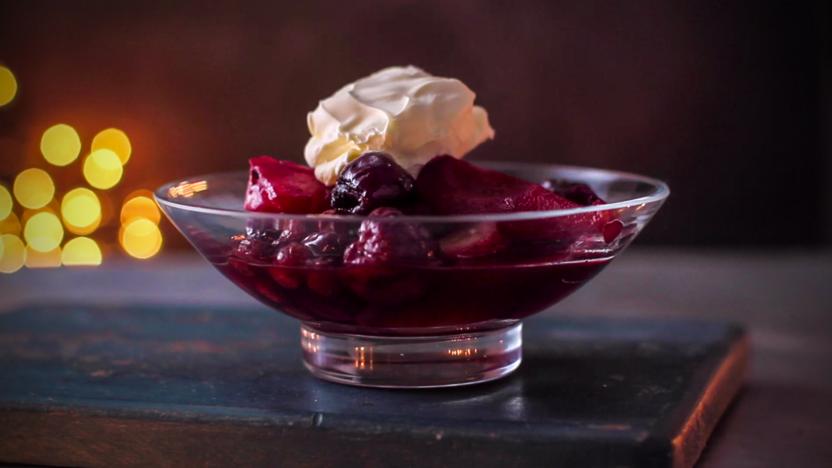 This dessert is a Christmas compôte that's a cross between roasted fruit and mulled wine.
Method
Preheat the oven to 180C/160C Fan/Gas 4.

Put everything into a shallow, ovenproof dish and bake for 45 minutes, stirring 2 or 3 times. The wine will slowly poach the fruit, leaving it intact and gloriously purple. Allow to cool slightly before serving with a dollop of low-fat crème fraîche, if using.
Related Recipes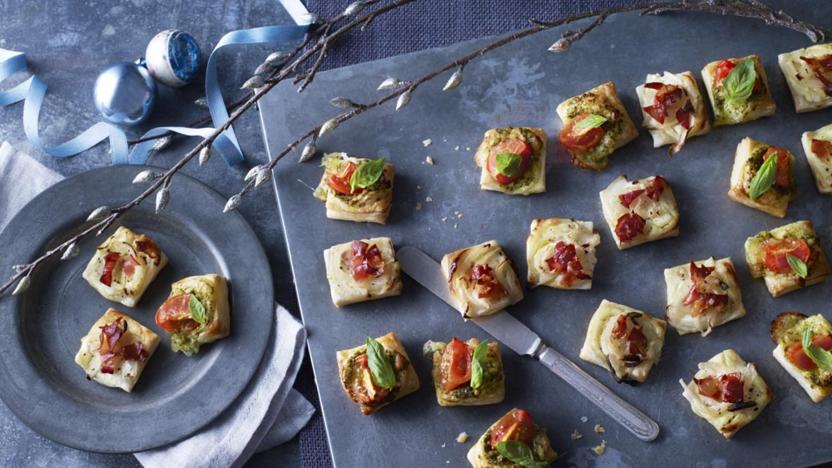 See more Christmas for over 6 recipes (28)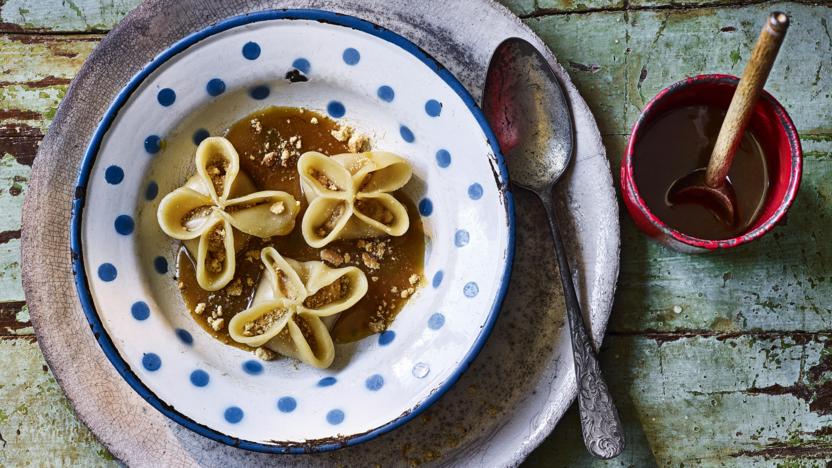 See more apple recipes (356)