Mozzarella, aubergine, mushroom and roasted pepper roll
An Italian-style vegetarian sub that cuts the fat by steaming vegetables in the microwave. Can be assembled in an office kitchen!

This dish provides 320 kcal, 17g protein, 29g carbohydrate (of which 7.5g sugars), 12g fat (of which 6g saturates), 12g fibre and 1.1g salt.
Method
Place the sliced mushrooms and aubergines in a microwave safe bowl. Drizzle over the olive oil and season with salt and freshly ground black pepper. Cover with cling film and microwave on high for 2 minutes, until the mushrooms and aubergines have steamed and are tender.

Let them cool slightly, then pile onto the sliced roll. Top with the roasted pepper, mozzarella and red onion. Season with a pinch of dried oregano and pile on the rocket.
Related Recipes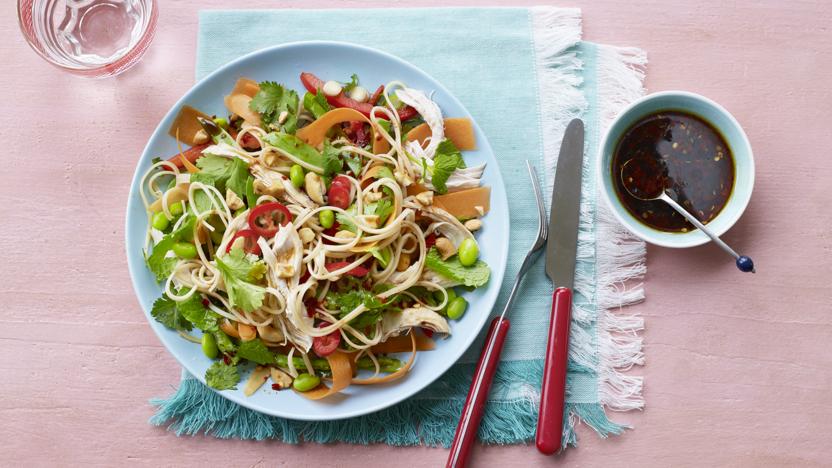 See more 400-calorie lunches recipes (18)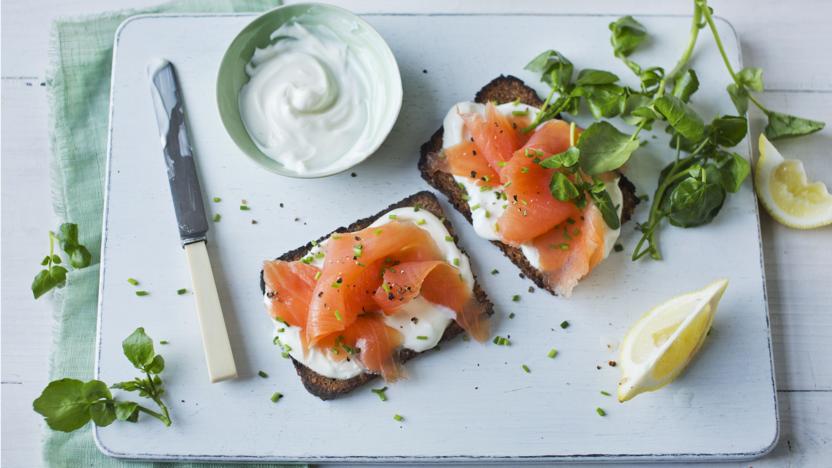 See more sandwich recipes (45)