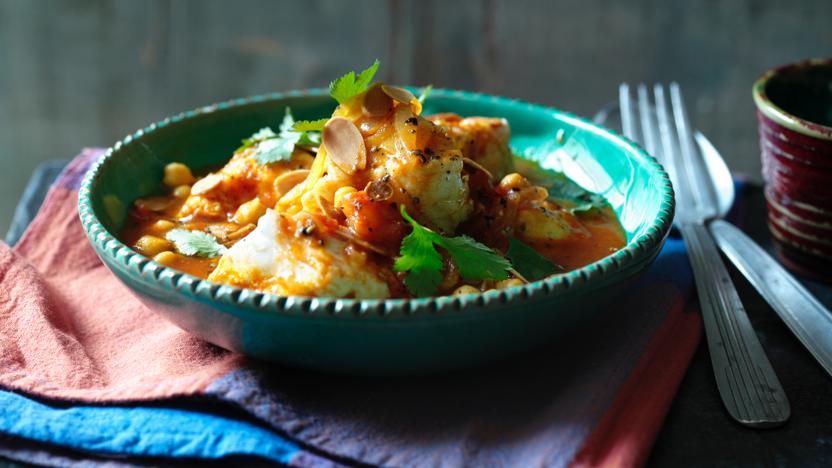 Bill Grainger's impressive fish stew with warming spices and chickpeas is fantastically easy to make. Perfect for a relaxed dinner with friends.

Each serving provides 249kcal, 28g protein, 19g carbohydrate (of which 9.5g sugars), 5.5g fat (of which 0.8g saturates), 5g fibre and 0.5g salt.

Method
Heat the olive oil in a large heavy-based pan over a medium heat. Add the onion and cook, stirring occasionally, for five minutes, or until the onion is translucent.

Add the garlic, ginger, cumin, turmeric and cinnamon stick and cook for two minutes, stirring regularly.

Add the cayenne pepper, tomatoes, salt and 250ml/9oz of water and cook, stirring frequently, for ten minutes.

Add the fish and simmer for five minutes, or until the fish is almost cooked through and tender.

Add the chickpeas and honey and cook for a further 2-3 minutes, then season, to taste, with salt and freshly ground black pepper.

To serve, spoon out the tagine into bowls and garnish with fresh coriander leaves and flaked almonds.