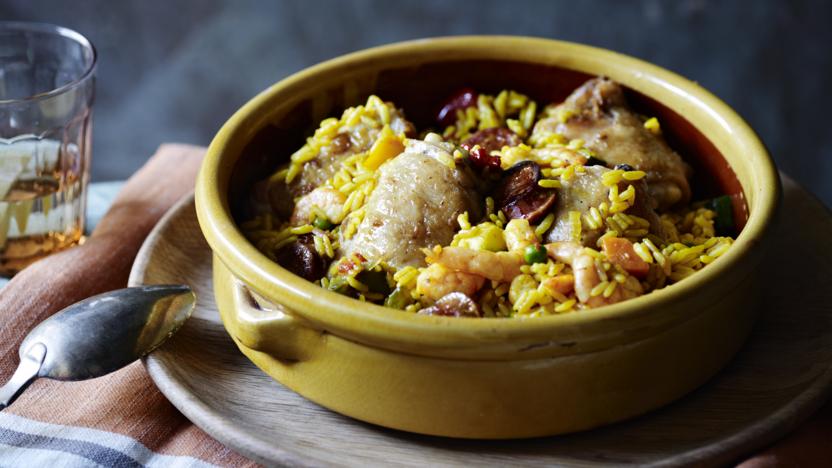 The beauty of this dish is that you can substitute or add whatever you like. It's a great way to use up what's in your kitchen. A simple version of a well-loved dish.
Method
Heat the olive oil in a large pan and add the onion, mixed peppers, garlic, chorizo and chicken pieces. Cook for about ten minutes.

Add the chilli peppers. These are very hot so be careful how many you add. When handling them, take care if you have any cuts as they will really hurt.

Add the rice and stir well. Add the chilli powder, turmeric and Cajun spices and mix in so the rice is well coated with the flavours.

Add the chicken stock or water and bring to a simmer.

Add the mixed vegetables and bring to the boil then turn the heat down to a simmer.

Once the rice has swollen and is part-cooked, add the prawns or crayfish.

Simmer for about 45 minutes to an hour. Taste for seasoning and add salt and freshly ground black pepper and more spices, depending on your personal taste.

Serve.