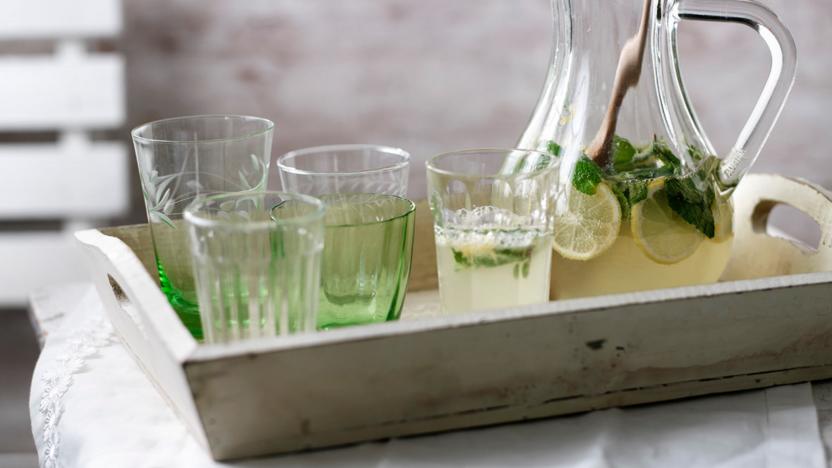 This lemonade recipe makes for a refreshing non-alcoholic cooler on warm days and a grown-up alternative to cocktails on summer nights.
Method
Place the mint leaves into a tea towel and bruise with a rolling pin.

Add the mint to a pitcher, with the lemon juice and zest and sugar cane syrup.

Top up with sparkling water. Mix the cocktail well and add more sugar cane syrup, to taste.

Chill in the fridge.