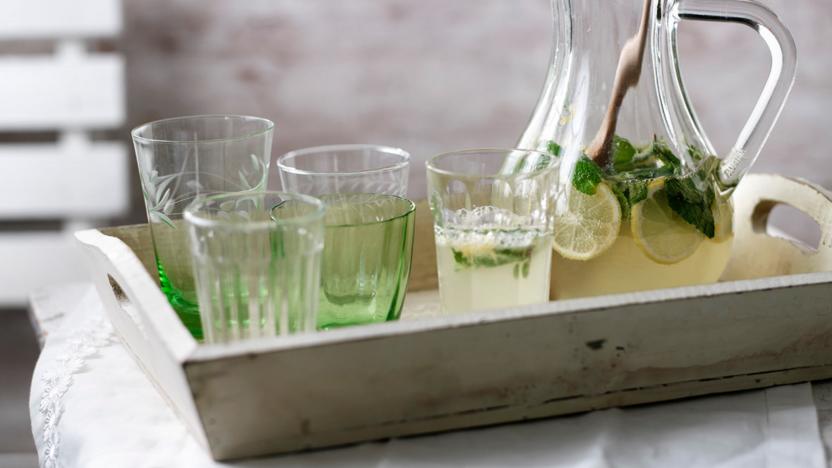 This homemade lemonade recipe makes for a refreshing addition to a picnic on warm days and a great project for the kids.
Ingredients
3 lemons, juice only
1 lime, juce only
5-6 tbsp caster sugar, to taste
4 fresh mint sprigs (optional)
tap water or sparkling water, to top up
Method
Add the lemon juice to a pitcher with the lime juice and zest and sugar. Stir well until the sugar is dissolved.

Top up with plenty of ice and about a litre of tap water or sparkling water. Mix well and add more sugar, to taste.

Add the mint sprigs, if using, to the pitcher and stir well.
Recipe Tips
For an even lemonier lemonade, peel the zest from the lemons in strips with a sharp knife and add this to the pitcher.
This recipe is from...
Recipes from this episode