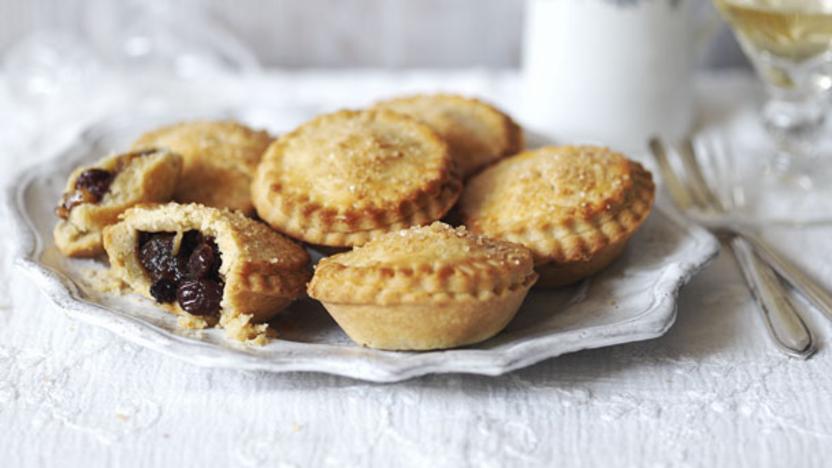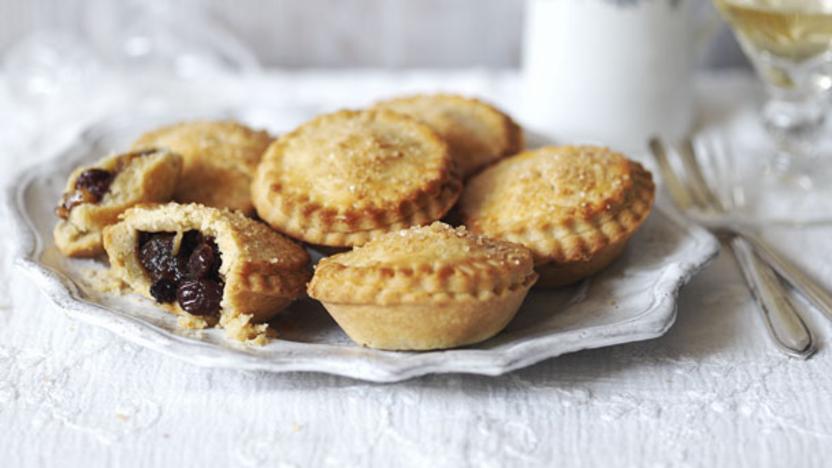 Make Christmas extra special by making homemade mince pies with homemade mincemeat and pastry. Add a grating of orange zest to your pastry for extra flavour.
Ingredients
For the mincemeat
For the pastry
To glaze
Method
Combine all of the ingredients for the mincemeat in a large bowl and mix thoroughly. Cover with cling film and leave for 24 hours.

For the pastry, sift the flour into a bowl, add the softened butter, icing sugar and orange zest and gently incorporate with your hands until the mixture resembles rough breadcrumbs. Mix in the egg yolks and then add 2-3 tablespoons of water to help bring it together. Squeeze the pastry together gently until you have a soft ball of pastry. Flatten to a disc, wrap in cling film and refrigerate for 30 minutes.

Preheat the oven to 180C/160C Fan/Gas 4.

Grease a bun tin or muffin tin, depending on how deep you like your mince pies. Unwrap the pastry and roll out on a lightly floured work surface to the thickness of a one pound coin. Cut out 12 discs of pastry with a pastry cutter slightly bigger than the size of the bun tin holes. Press a round of pastry into the bottom of each hole. Fill each pastry case with mincemeat and then cut a further 12 rounds of pastry (this time one size smaller). Brush the rims of the pastry cases with a little beaten egg and press the lids on, pressing the edges with the ends of a fork to seal shut.

Brush the lids with beaten egg and then use a small knife or skewer to make a slit in the top of each pie. Sprinkle with demerara sugar and then transfer the tray to the fridge for 30 minutes.

Bake the mince pies for 20-25 minutes, or until golden-brown and crisp. Transfer to a wire rack to cool and then turn the mince pies out and serve. Any leftover mincemeat should be spooned into sterilised jars and sealed.
Recipe Tips
The homemade mincemeat can be made ahead and stored in a cool, dry place for up to a month.