Milk chocolate salt caramel mousse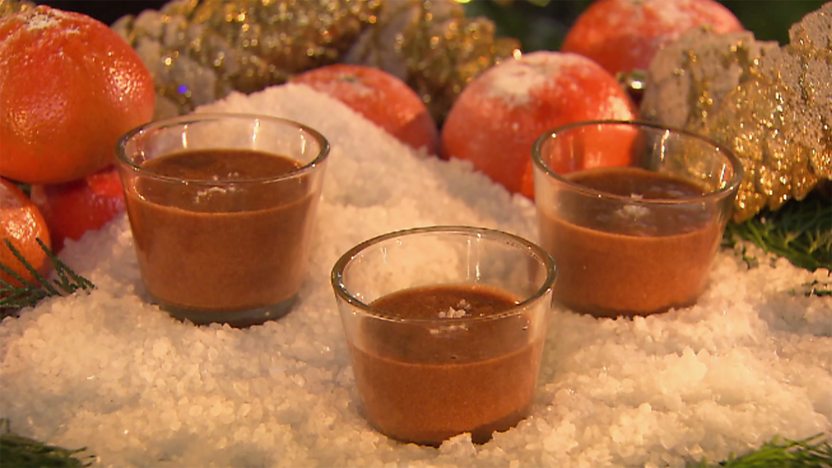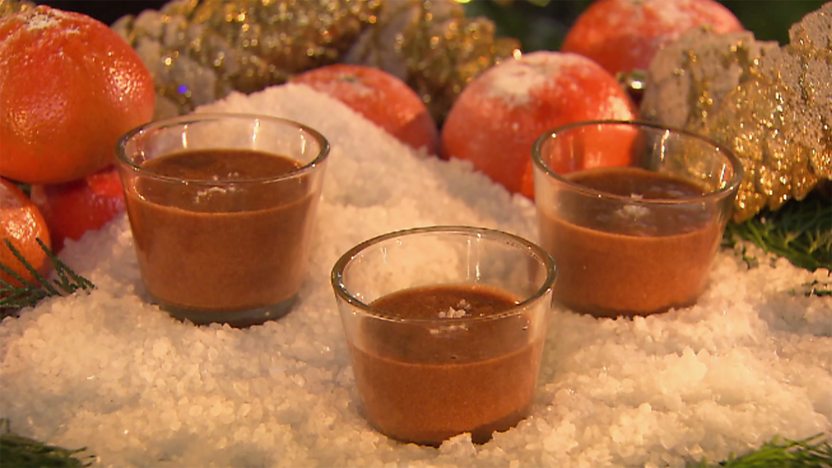 A caramel and chocolate mousse is topped with sea salt for an indulgent dessert that's prepared ahead, making life easier.
Method
In a saucepan set over a low heat, make a caramel by slowly dissolving the sugar with 2 tablespoons water. Bring to a slow simmer without stirring. When the syrup starts to colour around the edges, swirl the saucepan gently, allowing the caramel to cook evenly. Do not stir, but let it become a nice dark brown. Remove from the heat and mix in the butter.

Meanwhile, put the double cream into a large saucepan and bring to the boil.

Pour the caramel over the hot cream and continue mixing until smooth. If there are any lumps of hardened caramel, let them dissolve in the warm cream before adding the other ingredients. Allow to cool slightly.

Add the chocolate to the caramel cream and let it melt, then mix in gently. Stir in the egg yolks (making sure the caramel cream isn't too hot, or the eggs will scramble).

In a mixing bowl, whisk the egg whites until they form firm but not stiff peaks. (Don't be tempted to whisk the egg whites too much, as a looser texture is best.) Fold into the chocolate mixture using a large metal spoon.

Divide the mousse between six ramekins. Chill for at least 6 hours. Finish with a pinch of sea salt flakes.
This recipe is from...
Recipes from this episode