Microwave chorizo, halloumi and pepper sandwich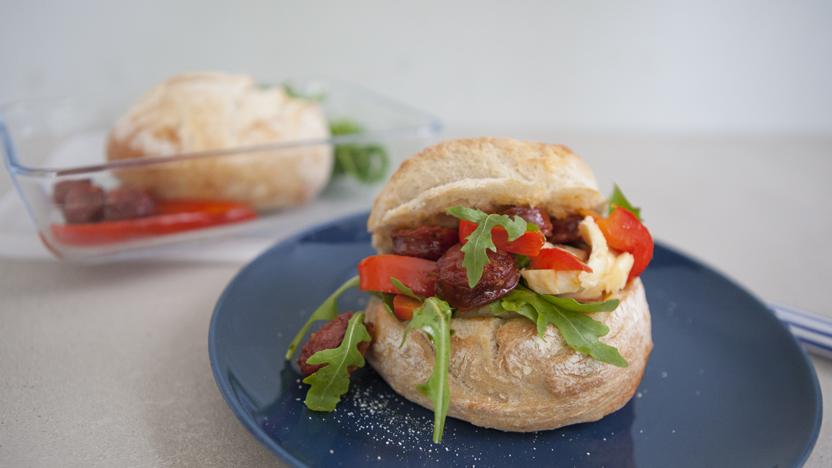 The best sandwich for lazy afternoons. Also nice on rice!

Recipe tested with 800W microwave.
Method
Put the chorizo, pepper and paprika in a microwaveable bowl. Microwave for 2 minutes.

Put the halloumi on a microwavable plate and microwave for 40 seconds.

Place the vegetables, halloumi and salad leaves into the roll, drizzle over the sweet chilli sauce, if using, and serve.