Microwave chocolate, peanut butter and jam brownies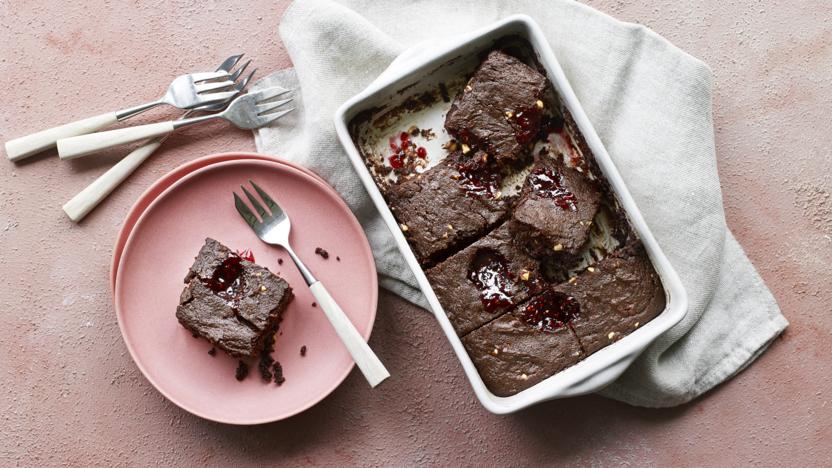 This microwave brownie is the ultimate in easy desserts, ready in less than 25 minutes and hardly any washing up!

Method
Grease a 15cm/6in round microwaveable dish.

Add the butter and peanut butter to another microwaveable bowl and cook, covered, on High for 30 seconds until melted. Remove from the microwave and stir thoroughly. Leave to cool slightly then add the egg and stir to combine. Tip the peanut butter mixture into the greased dish then sieve in the cocoa powder and flour and tip in the sugar. Mix gently to form a thick, sticky paste. Smooth the top of the mixture with a spoon.

Make holes in the top of the brownie mixture using a teaspoon and fill each generously with the jam. Place into the microwave and cook for 3–4 minutes on high. Remove and leave to cool for 15 minutes (it needs to rest to continue cooking). Serve on its own or with ice cream, cream or custard if desired.
Recipe Tips
These microwave brownies can be frozen and then defrosted thoroughly before eating. You could also add any fresh, frozen or tinned soft fruit, such as blueberries, raspberries or strawberries, or chocolate pieces to the brownies before cooking. As an alternative, you could make blondies by removing the cocoa powder and replacing it with more flour. Omit the peanut butter if there is a nut allergy.