Mediterranean-style lamb chops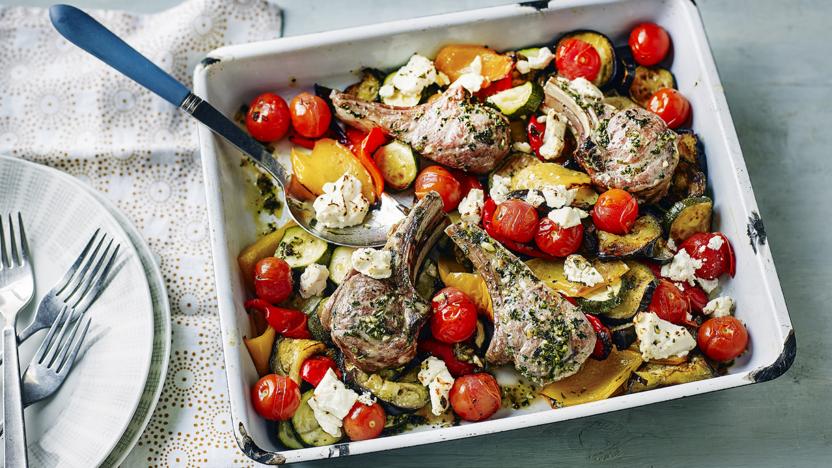 A perfect weeknight supper - simple, flavourful chop served with lots of healthy Mediterranean vegetables and a little feta.

This meal is low calorie and provides 200 kcal, 9g protein, 15g carbohydrate (of which 14g sugars), 11.5g fat (of which 4g saturates), 7g fibre and 0.8g salt per portion.
Method
Preheat the oven to 180C/355F/Gas 4.

Using a pestle and mortar or food processor, blend together the mint, rosemary and the garlic, then add one tablespoon of the olive oil. Smear the herb mixture over the lamb chops.

Place the aubergine, courgette and peppers on a baking sheet. Drizzle with the remaining olive oil and place the lamb chops on top. Place into the oven to roast for 20-25 minutes.

Remove from the oven and top the chops with the feta and add the cherry tomatoes to the tray. Return to the oven for a further 10 minutes until the cheese just starts to brown and the lamb chops are just cooked through.

Serve the chops with the roasted vegetables and mixed leaf salad.