Matcha pancake stack with coconut yoghurt and fresh berries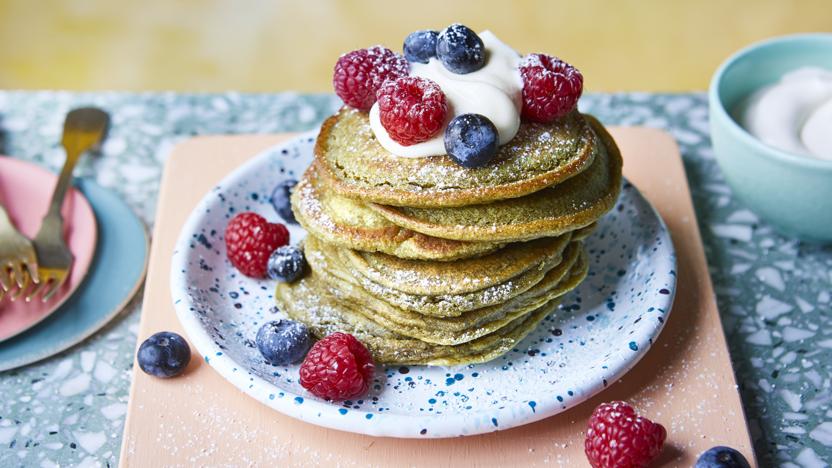 Matcha (green tea powder) adds colour and flavour to these easy vegan pancakes – delicious and stacked high with coconut yoghurt and berries.
Method
Put the flour, baking powder, sugar, matcha powder and salt in a bowl and mix together well. Gradually pour in the almond milk and vanilla extract, whisking until smooth.

Place a large non-stick frying pan over a medium heat. Add a little oil and wipe around the pan with a wad of kitchen paper. Once the pan is hot, pour a small ladleful of the batter onto one side of the pan and spread with the back of a spoon until about 10cm/4in in diameter. Repeat to make a second pancake on the other side of the pan.

Cook for about a minute, until one or two bubbles appear on the surface of the pancake and the edges look dry and slightly shiny. Gently flip the pancakes over and cook on the other side for a further minute, or until light, fluffy and pale golden brown. Remove the cooked pancakes and set aside while you cook the remaining pancakes.

Mix the coconut yoghurt with the icing sugar.

Stack the pancakes and serve with a dollop of the coconut yoghurt. Garnish with blueberries and raspberries and dust with icing sugar.
This recipe is from...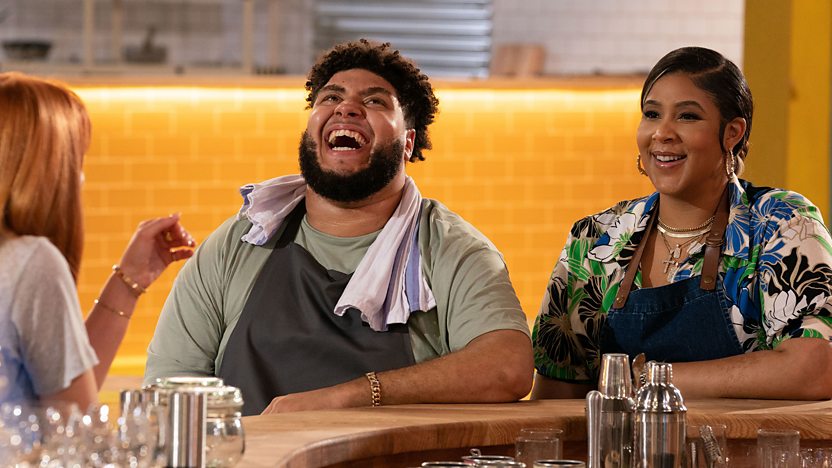 Hungry for It
1. Episode 1
Recipes from this episode