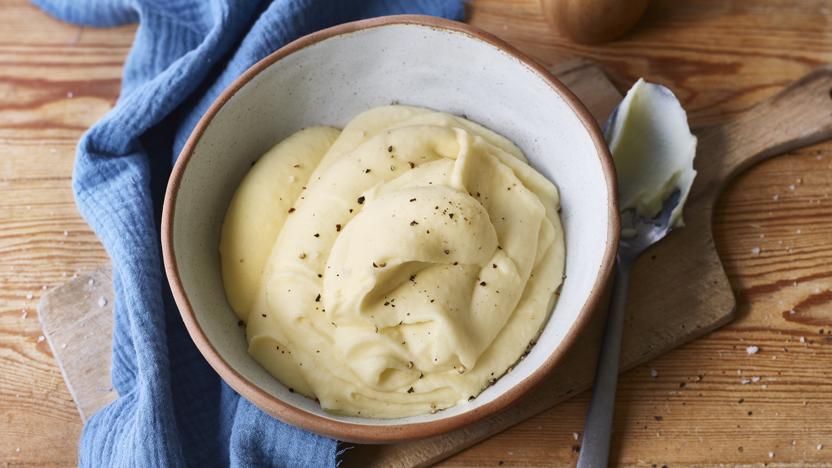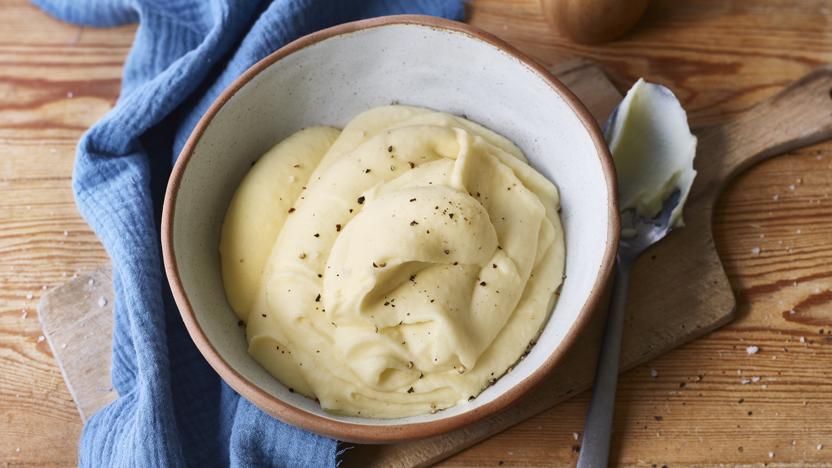 This creamy mashed potato recipe is perfect with sausages, roast chicken or a wintery stew.
Method
Peel the potatoes and chop them in half.

Place the potatoes in a large pan of water over a high heat. Add a pinch of salt and bring to the boil.

Boil the potatoes gently until tender. When you can break the potatoes with a fork or cut them easily with a knife, they're done. Drain them in a colander.

Leave the potatoes in the colander until the steam has evaporated (about 3-4 minutes). If the potatoes are still wet when you start to mash, you will end up with watery mash.

Place the potatoes in a large bowl and mash them with a potato masher. The harder you work them, the lighter and fluffier they'll become. Don't use anything electrical. Electric whisks or food processors will turn the mash gluey. If you get tired, stop for a minute, shake your arms and then get back to it.

Once you're sure there are no more lumps in the potatoes, add the butter.

Mash the butter into the potato. Once it has melted into the mash, add a splash of cream. Mash again and check the consistency, adding more cream if necessary. Taste and add a bit of salt and freshly ground black pepper, to your liking.
Recipe Tips
You can add ingredients to your mash to complement your dish. Try wholegrain mustard with rack of lamb, chopped chives with sea bream and caramelised red onions with bangers.