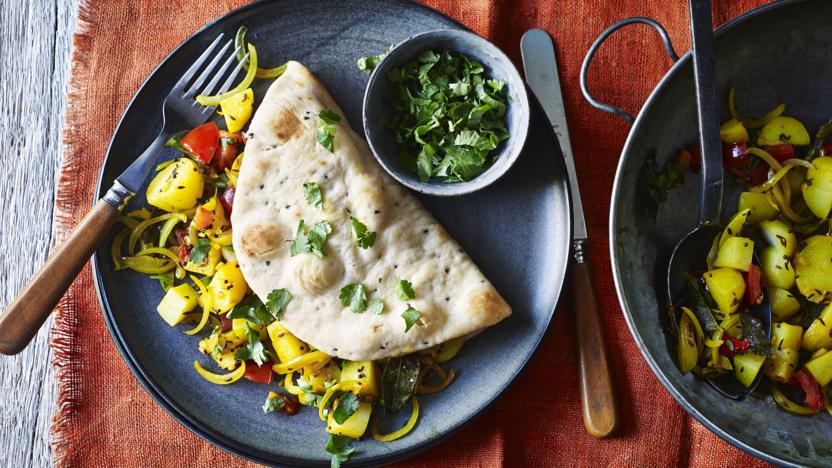 This bright, fragrant veggie curry is served in a chapati making it the ultimate sandwich.

Method
Pick over the lentils and remove any small stones.

Soak the lentils in a cup of hot water for five minutes.

Heat the oil in the frying pan. Add the asafoetida, then the cumin and mustard seeds. When they splutter, add the curry leaves, lentils, red chillies, turmeric and onion and mix. Fry over a medium heat for four minutes, then add the salt, ginger, potatoes, tomato, and coriander leaves and mix well.

Grill the chapatis or naan breads for a couple of minutes on each side.

Place the potato mixture on top of the breads. Roll up and serve.