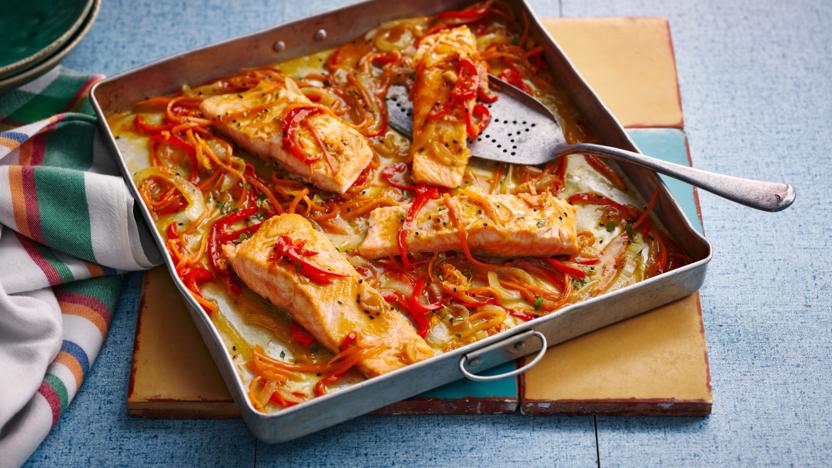 Really simple and flavourful salmon in a sweet mango and spicy sauce – a lovely midweek dinner idea that will have you coming back for more.

Each serving provides 393 kcal, 27g protein, 12g carbohydrates (of which 10.5g sugars), 26g fat (of which 7.5g saturates), 2g fibre and 2g salt.
Method
Rub the salmon with the salt, black pepper, herbs and cayenne. Set aside in the fridge to marinate for at least 1 hour.

Melt the butter in a large frying pan over a medium heat. Add the salmon and cook on both sides until cooked through and browned. Remove from the pan and set aside. Add the onion, garlic, red pepper, carrot and thyme and cook until the vegetables are caramelised. Remove the vegetables and add the mango chutney, 100ml/3½fl oz water and lemon juice to the pan. Cook until a thick sauce is formed. Add the vegetables back to the pan along with the salmon and simmer for 5 minutes, basting the salmon in the sauce. Serve immediately.