Malt, chocolate and orange iced 'beer' biscuits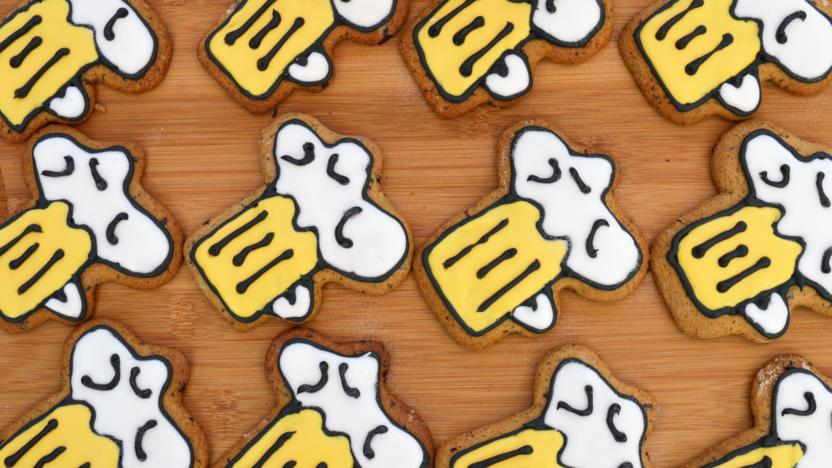 Preparation time
30 mins to 1 hour
Serves
Makes 24 large beer-mug shaped biscuits
If you don't want to use a beer-mug shaped biscuit cutter, you can use a 7cm/2¾in round one instead, but the recipe will make almost double the amount of biscuits.

For this recipe you will need a large beer-mug shaped cutter or suitable template to cut around and 2 large baking trays.
Preparation time
30 mins to 1 hour
Serves
Makes 24 large beer-mug shaped biscuits
Ingredients
For the biscuits
For the icing
Method
Preheat the oven to 175C/155C Fan/Gas 4. Line two large baking trays with baking paper.

Break the chocolate into small pieces using a food processor or a sharp knife.

Cream the butter and sugar together in a large bowl. Beat in the eggs and the malt extract until smooth. Mix in the flour (reserving 2 teaspoons for dusting), malted drink powder, orange zest and chocolate. Using your hands bring the mixture together to form a dough. If it's a bit dry add the juice from the orange.

Lightly flour the work surface with some of the remaining flour and roll out the dough to about 5mm thick. Use the beer cutter or template to cut out 24 beer mug biscuits or 48 x 7cm/2¾in round biscuits.

Bake for between 15—20 minutes, or until pale golden-brown. You can bake them in batches if you don't have enough baking trays. Cool on wire racks while you make the royal icing mixture

Put 200ml/7fl oz water in a bowl and gradually add the royal icing sugar, beating until smooth. It should be fairly thick and hold its shape, but loose enough to pipe.

Divide the icing between three bowls and colour one bowl black, one bright yellow and leave the third white. Transfer the icing to piping bags fitted with small plain nozzles (the nozzle for the black icing should be very fine, but the others can be a little bigger).

When the biscuits are completely cool, draw the outline of the beer mug on each one using the black icing, set aside to dry. Then flood the bottom part of the mug with yellow. Top the beer mug with white and add black details when dried. Place on wire racks to allow the icing to set.
Related Recipes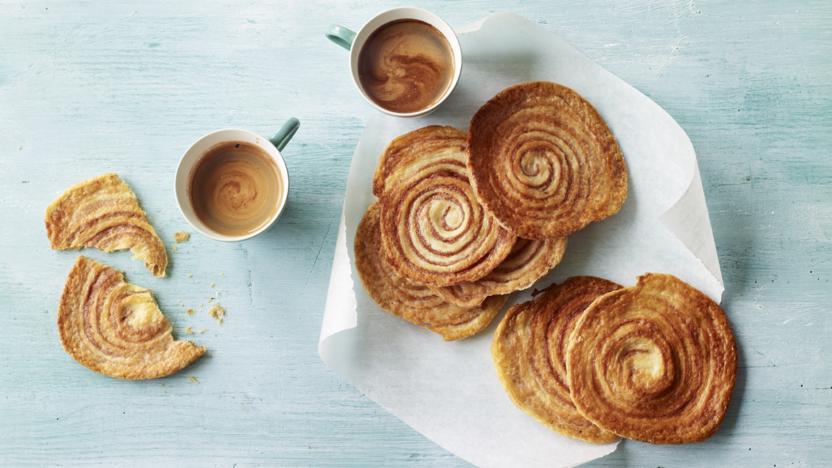 See more biscuit recipes (52)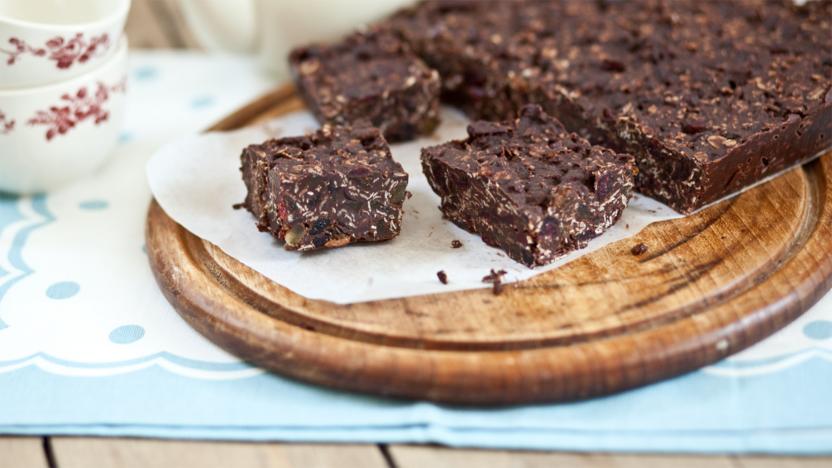 See more dark chocolate recipes (362)
This recipe is from...
Recipes from this episode