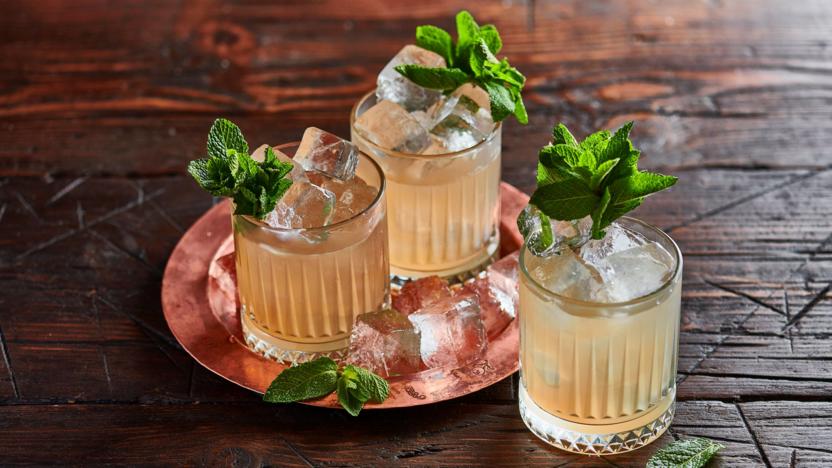 The mai tai is an absolute classic, perfect for a dinner party. Blending white and dark rum adds complexity alongside lime juice, orange liqueur, orgeat (almond syrup) and Angostura bitters.
Method
Put all the ingredients except the mint into a cocktail shaker. Make sure it's filled with ice, then shake to combine everything.

Fill a rocks glass with fresh ice and strain the mai tai into the glass using a hawthorne cocktail strainer and a fine mesh strainer. If you don't have a strainer, any kitchen sieve will work just as well. Garnish the drink with the sprig of mint if using.
Recipe Tips
Use an aged rhum agricole in place of a standard white rum for a lovely floral note in your mai tai.