Low-FODMAP chicken and vegetable satay noodles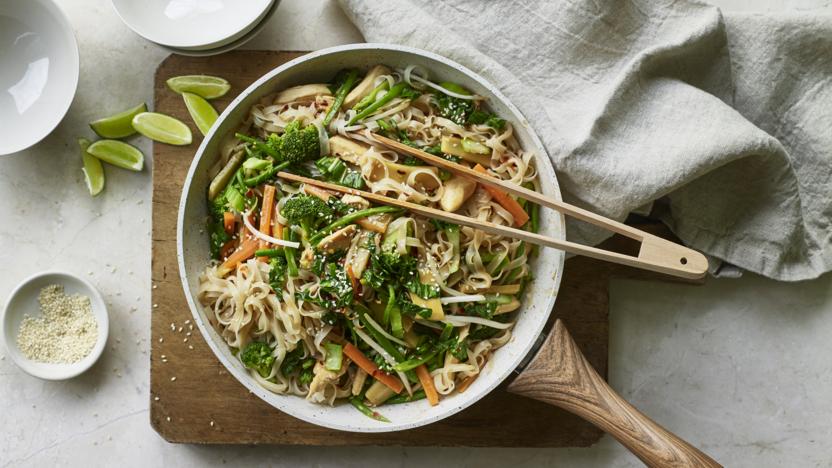 This all-in-one stir-fry is super-simple and quick to make: supper's ready in less than half an hour.
Method
Heat the oil in a wok or large wide pan over a medium–high heat. Add the carrots, broccoli and green beans and stir-fry for 2–3 minutes.

Add the chicken and stir-fry for 3–4 minutes. Add the pak choi, bamboo shoots, beansprouts and ginger and continue to stir-fry for another 2–3 minutes.

Meanwhile, bring a saucepan of water to the boil. Add the noodles and cook for 3 minutes, then drain. Add the noodles to the wok and stir through.

Whisk all of the sauce ingredients together in a bowl, along with 4 tablespoons water. Add to the wok and stir to mix.

Serve immediately, with a wedge of lime and a sprinkling of sesame seeds.
Recipe Tips
Broccoli is considered low FODMAP in the small quantities listed here, but don't be tempted to add extra to bulk out your dinner: use no more than 3 tablespoons per person.