Low-FODMAP banana and oat pancakes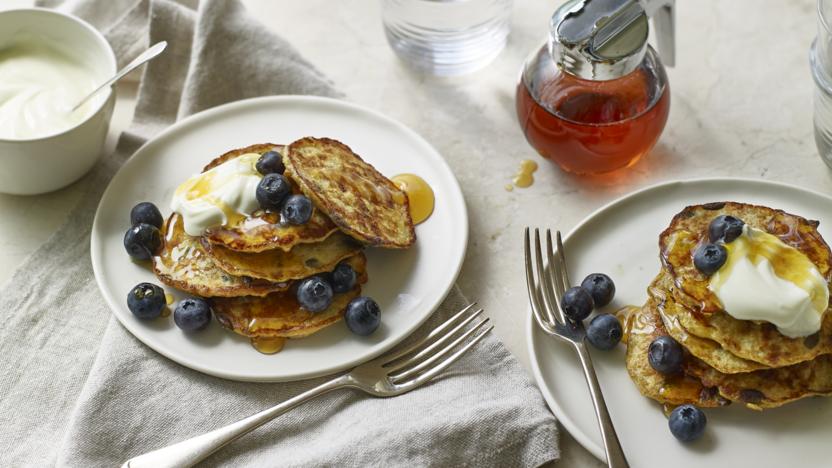 Pancakes made with mashed bananas and oats make a tasty and nutritious twist on a classic brunch dish.
Method
Mix the mashed bananas, oats and pumpkin seeds in a bowl. Break in the eggs and mix together thoroughly.

Heat a small frying pan over a high heat and grease it well. Once it is hot, reduce the heat to medium. Add a tablespoon of the mixture, spread it out a little and cook for a few minutes, or until the top is starting to set and the underside is golden brown. Using a spatula, turn and cook the other side until golden brown. Repeat until you have used all the mixture, if you have a large pan you can cook a few pancakes at a time.

Serve the pancakes with maple syrup, yoghurt and berries.
Recipe Tips
Lactose is a FODMAP but some people on the low-FODMAP diet can have lactose. Many yoghurts are low in lactose or lactose free. Plain soya yoghurt is lactose free.