Low-FODMAP banana and sultana flapjacks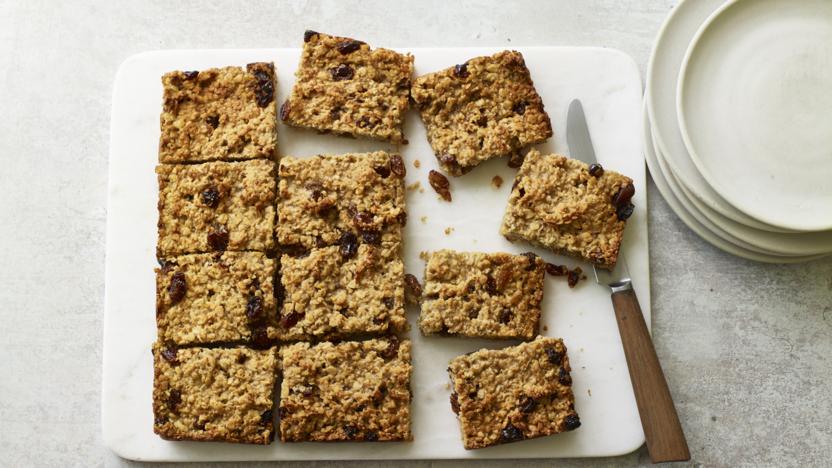 The perfect portable snack, these flapjacks have less butter and sugar than most versions and with only 5 ingredients couldn't be easier to make!

Some ingredients are moderate in FODMAPs, so it's important to stick to the portion size and only have one flapjack per day.
Method
Preheat the oven to 190C/170C Fan/Gas 5. Grease a 20cm/8in square baking tin and line it with baking paper, or use a silicone liner.

Put the butter and syrup in a large microwave-safe bowl and microwave for 40 seconds. Stir, and if the butter hasn't melted, return to the microwave until melted.

Add the oats, sultanas and bananas and mix well.

Press into the baking tin, cover with foil and bake for 30 minutes, removing the foil for the last 10 minutes.

Mark the flapjack into 12 pieces without cutting all the way through; this will make it easier to cut the flapjack when it's cool. Leave until cold and then cut into pieces.

Store in a tin or airtight container for up to 3 days.
Recipe Tips
Sultanas and raisins are moderate in FODMAPs so you can eat them in small amounts – for example 1 tablespoon (25g), or a single flapjack – but if you are on a low-FODMAP diet you should avoid having too many moderate-FODMAP foods in one day.