Lotus leaf wraps (Lo mai gai)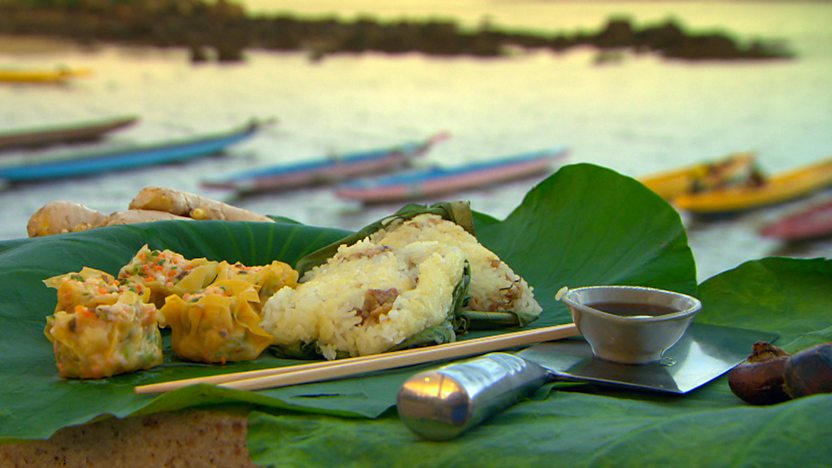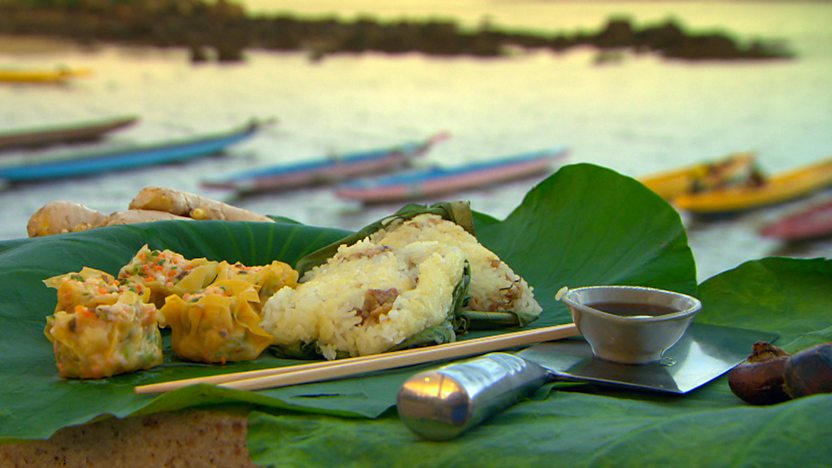 We love this popular dim sum dish of parcels of steamed lotus leaves filled with sticky rice, Chinese sausages, chicken, pork and vegetables.

Method
Line a bamboo steamer with parchment paper perforated with holes (or a banana leaf or cabbage leaf). Fill a wok approximately half-way with water so that the steamer will be sitting above the water without touching. Bring the water to a boil, cover the rice and steam for about 20 minutes. Remove the rice, cover and keep warm while preparing the rest of the ingredients.

Soften the dried mushrooms by soaking in a bowl of hot water for 20-30 minutes. Squeeze out any excess water, remove the stems and finely chop.

Cut the chicken into small cubes about the size of a postage stamp. Season the chicken and pork with salt.

Heat a wok and add the oil for frying. When the oil is hot, add the garlic and stir fry until aromatic (about 30 seconds). Add the chicken cubes and pork. Stir fry until they turn white and are 80 percent cooked through.

Add the sausages and the drained mushrooms. Stir fry for another minute.

In a small bowl, combine the rice wine with the light soy and dark soy sauce. In a separate small bowl, dissolve the cornflour in one tablespoon of water, and whisk it into the sauce.

Give the sauce mixture a quick re-stir and then add it to the wok, stirring quickly to thicken. Season with pepper, to taste. Cook for 1-2 more minutes to mix everything together and heat through. Remove from the heat and stir in the sesame oil. Leave to cool.

To make the wraps, separate the rice and the filling into eight equal sections, one section for each wrap. Lay out a lotus leaf in front of you. Place a portion of the rice mixture into the centre of a lotus leaf. Add the meat and vegetable mixture over the top, shaping the rice with your hands so that it forms a ring around the filling. Add more rice to cover.

Form a square parcel with the lotus leaf and tie it up with kitchen string. Repeat with the remaining lotus leaves.

Steam the lotus leaf parcels, covered, on a heatproof plate in a bamboo steamer for 15 minutes, or until they are cooked through. Serve at once.
Recipe Tips
In the programme Si and Dave used fresh lotus leaves. In the UK only dried leaves are available, so soak them in a bowl of hot water for one hour prior to preparing this recipe. Pat them dry.
This recipe is from...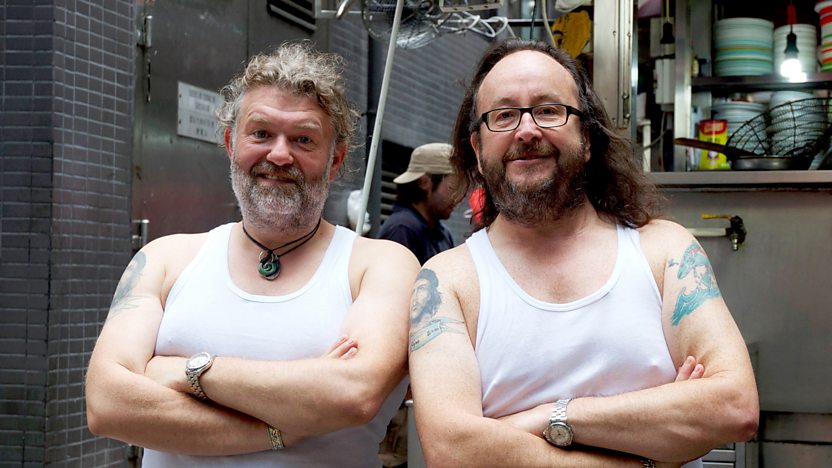 Series 1
1. Hong Kong
Recipes from this episode