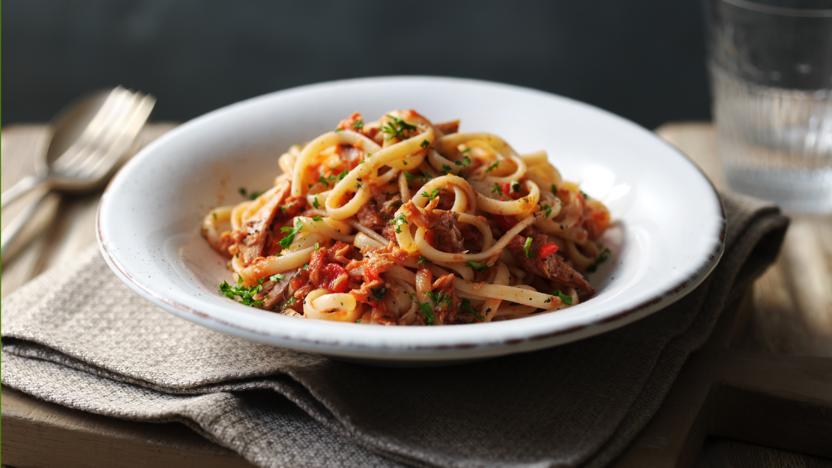 Antonio Carluccio's not above an easy tuna pasta recipe. A store cupboard favourite with a twist of fresh ginger.
Method
Cook the pasta for 8-10 minutes or until al dente, and drain, reserving a little of the pasta water.

Meanwhile, heat the oil and gently fry 2 tablespoons of the parsley, the garlic, chilli and the ginger for a few minutes until slightly soft. Add the tomatoes and continue to cook for another few minutes. Stir in the tuna and salt.

Toss the pasta with the sauce, loosening with a little pasta water if necessary. Serve the tuna pasta sprinkled with the remaining parsley and freshly ground pepper.