Lighter hummus with vegetable sticks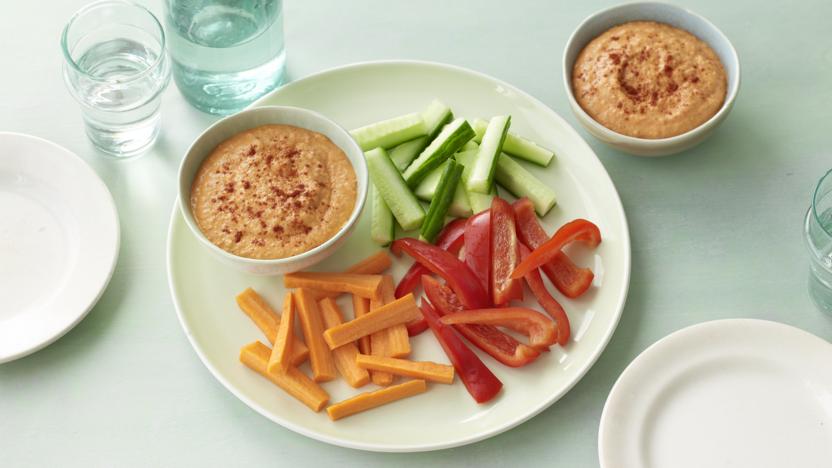 Fat-free yoghurt and roasted red pepper make this lighter version of hummus really smooth and tasty. Each serving provides 200 kcal.
Method
Put the chickpeas, yoghurt, roasted red pepper, lemon juice, tahini and smoked paprika, if using, in a food processor. Blend until smooth.

Transfer into a bowl and serve with the vegetable sticks or store in the fridge, covered, for up to three days.