How to make chicken stock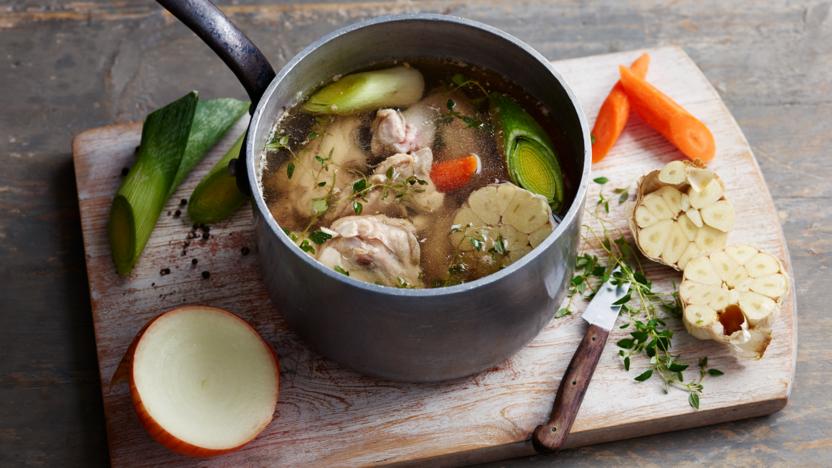 This homemade chicken stock recipe is a great way to make the most from your roast chicken.
Method
Put all the ingredients into a stockpot or large heavy-bottomed pan.

Pour in enough cold water to cover the chicken, bring to a simmer and cook, covered, for 1½–2 hours.

After half an hour or so, remove any scum that rises to the surface with a ladle or a large spoon. Repeat as necessary.

At the end of the cooking time, strain the stock, discarding the vegetables and chicken pieces, and allow to cool. You can use the stock as it is, store in the fridge for up to 3 days, or freeze for up to 3 months.
Recipe Tips
For a really easy chicken stock, add all the ingredients to a slow cooker and cook on high for eight hours.