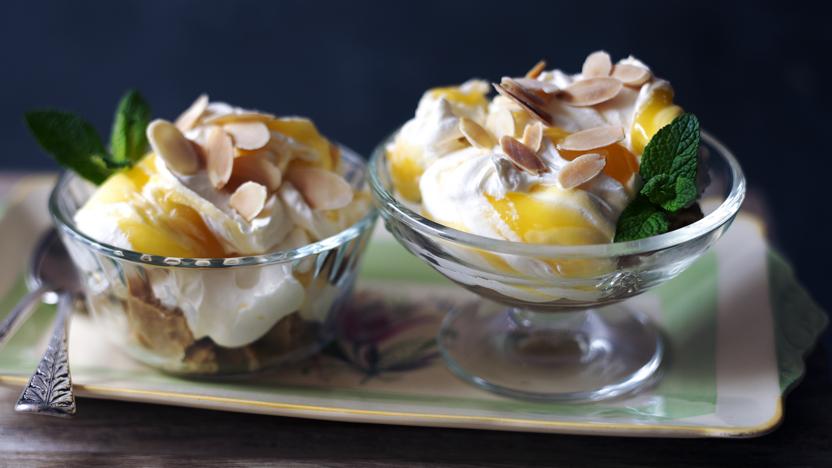 A bit of a cheat this lemon syllabub, using ready-made lemon curd... but so delicious, you don't need to tell anyone.

Method
Crumble a biscuit into the bottom of each of four sundae glasses. Drizzle over one tablespoon of sweet vermouth into each glass.

Pour the cream into a bowl and add the icing sugar. Whisk the cream until soft peaks form. Fold in the remaining sweet vermouth. Add the lemon curd and lightly fold through, leaving a marbled effect.

Spoon the cream mixture into each of the glasses. Top with the flaked almonds and a sprig of mint. Serve chilled.