Lemon meringue ice cream with lemon balm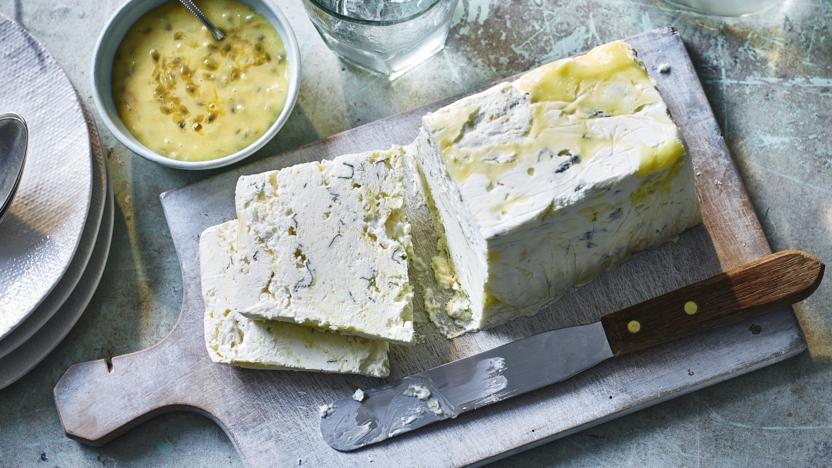 Lemon balm gives a gentle citrus tang to this impressive but easy ice cream. Try serving it with a raspberry coulis or summer berries.
Method
Line a 450g/1lb loaf tin with clingfilm, overlapping the sides. Whisk the cream lightly until the whisk leaves a trail, add the lemon zest and juice and half the jar of lemon curd then fold in the meringue and chopped lemon balm.

Spoon the mixture into the loaf tin, cover with clingfilm and freeze for at least six hours.

If the ice cream has been freezing overnight or longer, remove it from the freezer for 10-15 minutes before turning onto a plate. Lift the ice cream from the loaf tin, invert it onto a board and remove the clingfilm. Dip a sharp knife in boiling water and cut the ice cream into thick slices.

Mix the other half of the lemon curd with the pulp and seeds from the passion fruit. Place a slice of ice cream on a plate and top with a spoonful of the passionfruit sauce. Decorate with sprigs of lemon balm.