Lemon curd, mascarpone and almond pancakes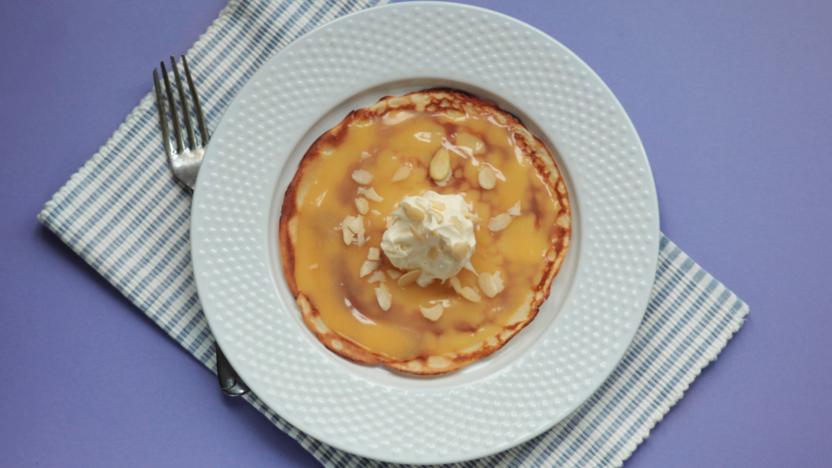 A fresh take on the classic sugar and lemon pancake, this recipe uses lemon curd and sweetened mascarpone with flaked almonds for crunch.
Method
Beat the icing sugar into the mascarpone a little at a time until smooth and sweet enough to suit your tastes.

Spread the lemon curd over the pancakes. Top with a dollop of mascarpone and the flaked almonds.