Lemon and mascarpone tart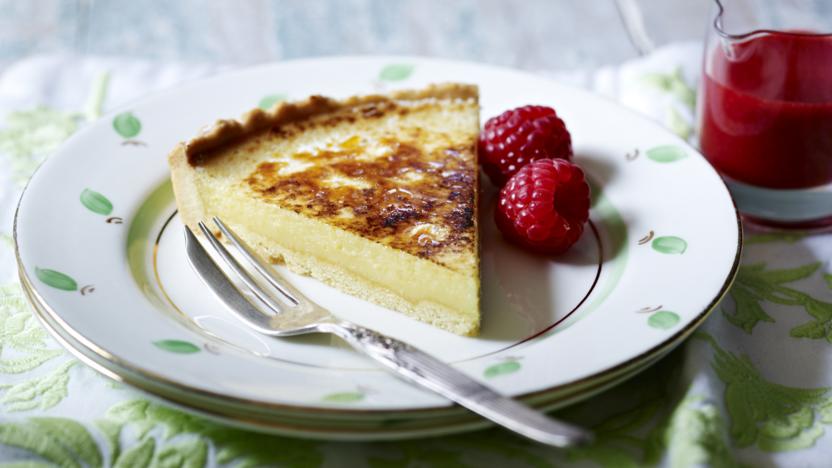 Simon Rimmer's cool and creamy lemon tart can be prepared ahead of time and kept in the fridge. Make it extra special with raspberry champagne sauce.
Ingredients
For the filling
For the raspberry champagne sauce
To serve
Method
Preheat the oven to 180C/350F/Gas 4.

Beat the mascarpone, caster sugar, lemon juice and zest together in a bowl until very smooth.

Beat in the eggs and egg yolks until well combined.

Pour the mixture into the tart shell and bake in the oven for 45-60 minutes, or until set. Remove the tart from the oven and set aside to cool, then leave to chill in the fridge.

For the sauce, bring the sugar and champagne to the boil in a saucepan, then reduce the heat and simmer for 10 minutes. Remove from the heat, then add the raspberries and set aside to cool completely.

Blend the sauce in a blender until smooth, then pass through a sieve.

To serve, cut a slice of the tart, sprinkle over some icing sugar and caramelise with a cook's blowtorch (optional).

Place the slice onto a serving plate and drizzle over a little sauce. Top with the raspberries and whipped cream.