Lemon and garlic chicken thighs with broccoli potato cakes
Take potato cakes to the next level with a cheesy broccoli filling. They go brilliantly with griddled marinated chicken and a sorrel salad cream.

Ingredients
For the potato cakes
For the lemon and garlic chicken thighs
For the sorrel salad cream
To serve
Method
To make the potato cakes, blitz the broccoli into tiny pieces in a food processor. Heat 1 tablespoon of the oil in a saucepan and cook the broccoli, garlic and spring onions, until soft. Stir in both the cheeses and set aside.

Combine the potato and the flour to make a dough. Shape a piece of the dough into a patty about the size of your palm. Spoon 1 tablespoon of the broccoli mixture into the middle and pull up the sides of the dough to make a ball. Flatten and repeat with the rest of the dough. Leave in the fridge for at least 1 hour, or overnight.

Dust the potato cakes in flour. Heat the remaining oil in a frying pan over a medium heat and fry the potato cakes for 4–5 minutes each side, until golden.

To make the chicken, combine all the ingredients in a bowl. Coat the chicken with the marinade, cover and refrigerate for at least 1 hour.

Heat a griddle pan to a medium heat and cook the chicken, skin side down to start, until crisp and golden. This should take about 6 minutes on each side.

To make the salad cream, blend all the ingredients in a food processor, until smooth.

Put the broccoli on the end of the griddle pan with the chicken on and cook for 2–3 minutes.

To serve, place the potato cake onto a serving plate and top with the chicken thighs. Serve the salad cream and broccoli alongside.
This recipe is from...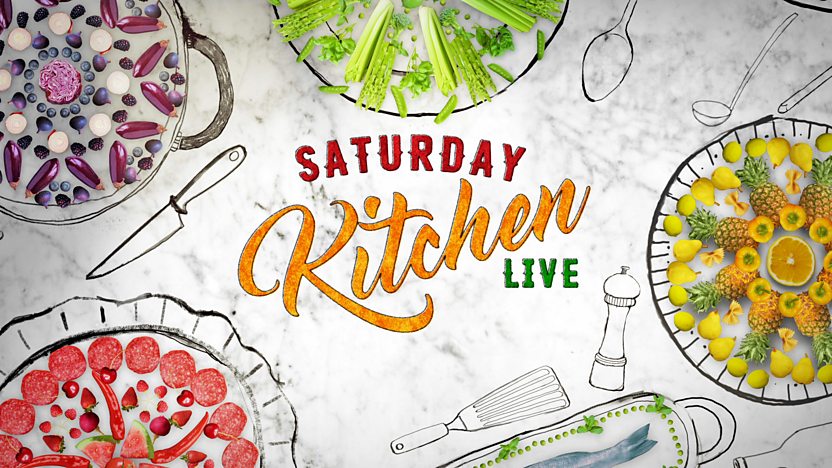 Saturday Kitchen
24/08/2019
Recipes from this episode