Leftover waffles with pancetta, maple syrup and ice cream
Preparation time
less than 30 mins
Cooking time
10 to 30 mins
This recipe is great for using up Christmas leftovers, you can swap the smoked salmon for chicken, ham or turkey and swap the chives for other leftover fresh herbs.

For this recipe you will need a waffle maker.

Preparation time
less than 30 mins
Cooking time
10 to 30 mins
Ingredients
For the waffles
For the pancetta, maple syrup and ice cream
Method
Preheat the waffle maker and preheat the oven to 140C/120C Fan/Gas 1. Put a large wire rack on a baking tray and keep it warm in the oven.

In a large mixing bowl, combine the flour, baking powder, salt and sugar. Whisk in the eggs, milk and butter and combine thoroughly. Mix in the smoked salmon and chives.

Ladle the batter into each well of the waffle maker and close the lid. Cook the waffles for 5 minutes, then lift the lid and check the waffle – it should be golden-brown and crisp. Transfer to the wire rack in the oven and repeat the process with the remaining batter.

For the pancetta, preheat the grill to high. Place the pancetta on a lined tray and grill for 6-7 minutes until crisp, turning once.

Serve the waffles with the pancetta, maple syrup and ice cream.
Related Recipes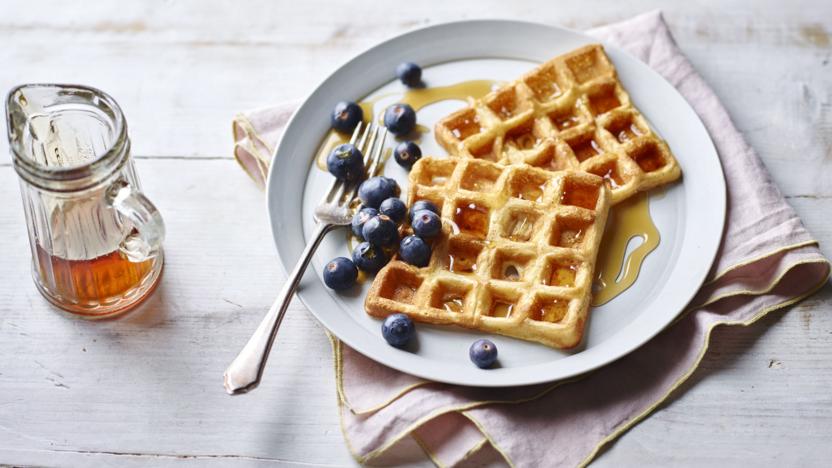 See more waffles recipes (11)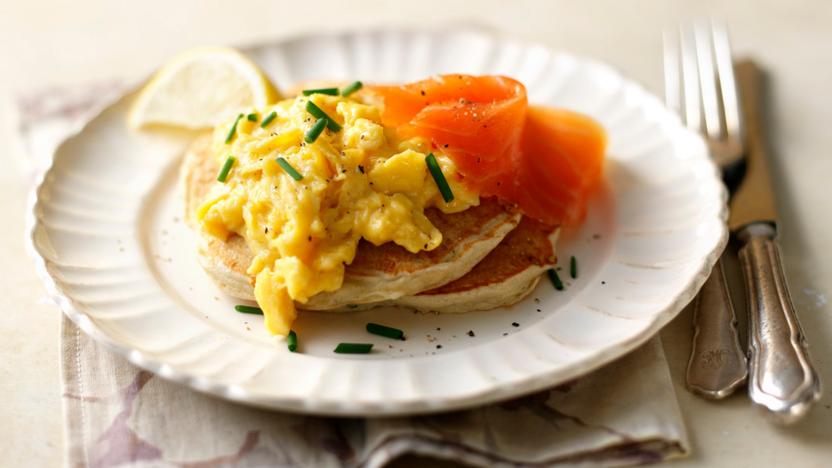 See more smoked salmon recipes (92)
This recipe is from...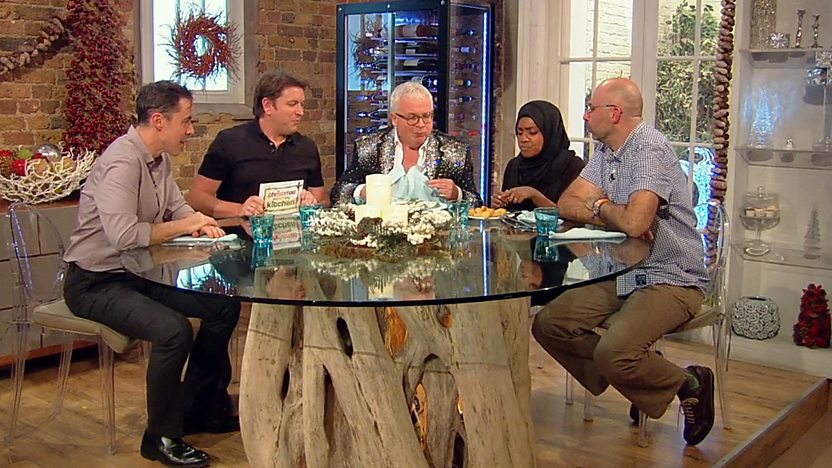 Saturday Kitchen
Christmas