Leftover vegetable bhajis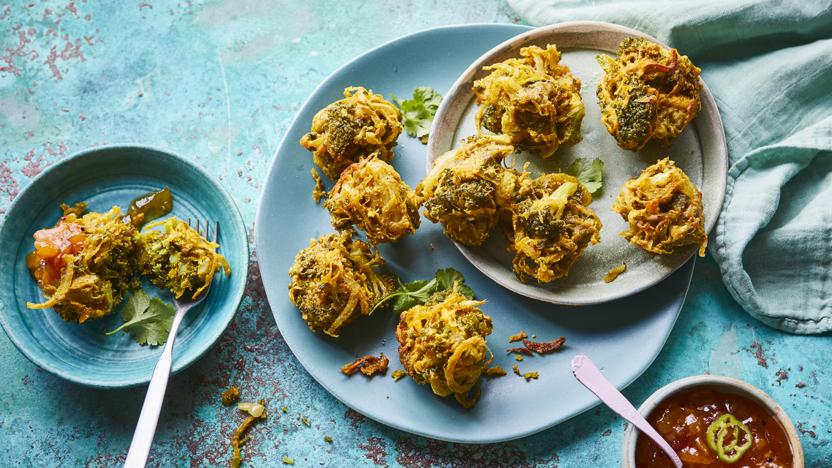 Golden, crisp bhajis that will help you use up leftovers? You're not dreaming! These simple, spiced bites are delightful served with raita or chutney.
Method
Preheat the oven to 120C/100C Fan/Gas ½.

Combine the vegetables in a bowl, then add the gram flour, spices, chillies, coriander, if using, and salt.

Mix well, then gradually add just enough water to create a thick batter – how much will depend on the moisture in the vegetables used, but you should need around 3 tablespoons. Heat the oil in an approx. 25cm/10in saucepan to 180C. The oil is ready when a teaspoon of the mixture dropped into the oil sizzles and browns in 1 minute. (CAUTION: hot oil can be dangerous. Do not leave unattended.)

Add spoonfuls of the batter to the oil using two dessert spoons, cooking about 4–5 bhajis at a time. Fry for 3–4 minutes, turning halfway through. Transfer to a plate lined with kitchen paper and keep warm in the oven while you cook the rest.

Serve the bhajis hot with the raita or mango chutney, if you like.
Recipe Tips
After cooking, leave the oil to cool completely, then strain back into the bottle and keep for the next time you fry pakoras, bhajis or poppadoms.