Leftover root vegetable frittata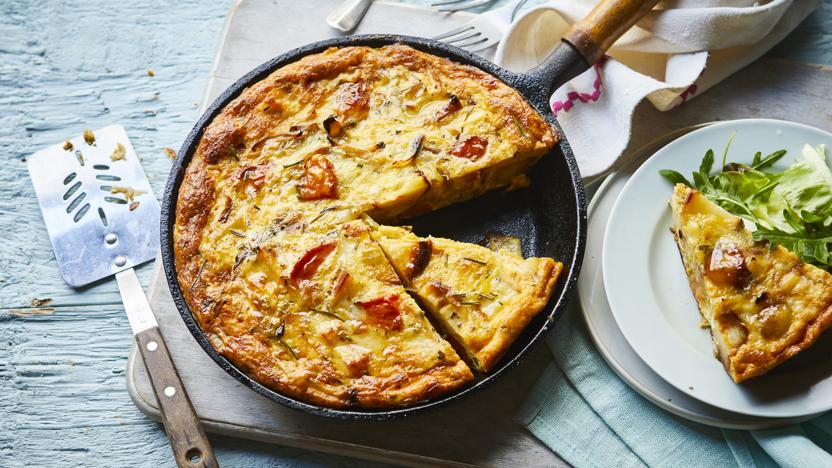 Leftover roasted root vegetables add tonnes of flavour and texture to a frittata. This simple recipe is very versatile – use whatever veg, cheese or herbs you have.
Method
Heat the oil in a medium, ovenproof, non-stick frying pan over a medium heat. Add the leftover vegetables and fry for a few minutes until starting to crisp, then add the garlic (or onion if using) and season with black pepper and a little salt.

Preheat the grill to medium-high.

Mix the eggs and grated cheese together with the herbs, if using, then pour over the vegetables. Reduce the heat and leave to set, without stirring, for about 5 minutes.

Put the frying pan under the grill and cook for 3–5 minutes until firm but not too dry. Turn onto a board or plate, cut into wedges and serve with a green salad.