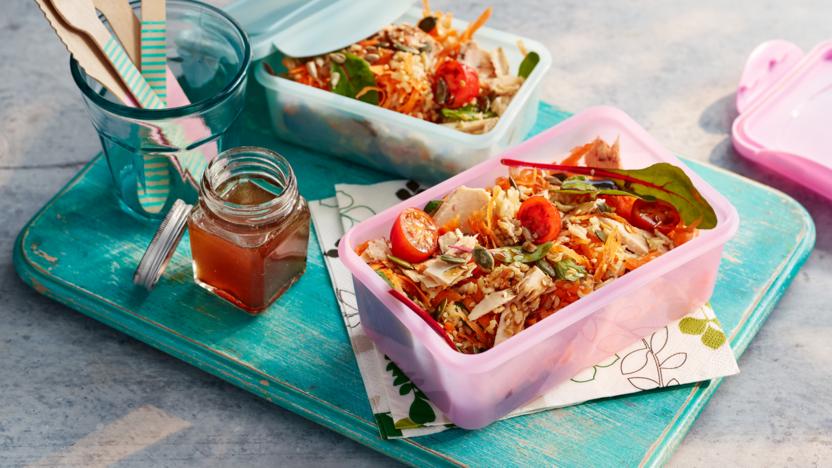 Put this filling tuna salad together the morning or night before and take it to work. Keep a pot of homemade dressing in your desk drawer for your salads.
Ingredients
For the desk-drawer dressing
Method
To make the dressing, put the vinegar and olive oil into a clean jam jar or kilner jar. Add a tiny pinch of salt and some pepper and shake together until well combined. (You can keep this dressing for up to a week – it makes enough for five servings.)

Put the rice into a sturdy glass or plastic jar, or lidded container.

Top with the grated carrot and tomatoes.

Flake the tuna on top of the vegetables and season with pepper.

Top with mixed leaves and then sprinkle with the seeds.

Cover and keep chilled until ready to serve (up to 24 hours).

Give the dressing a good shake and drizzle 1 tablespoon over the salad. Toss everything lightly together and serve either in a bowl or in the jar.
Recipe Tips
You'll need around 40g/1½oz uncooked wholegrain rice to make 100g/3½oz cooked rice.
You can buy cooked rice in sachets now, which is very convenient but more expensive.