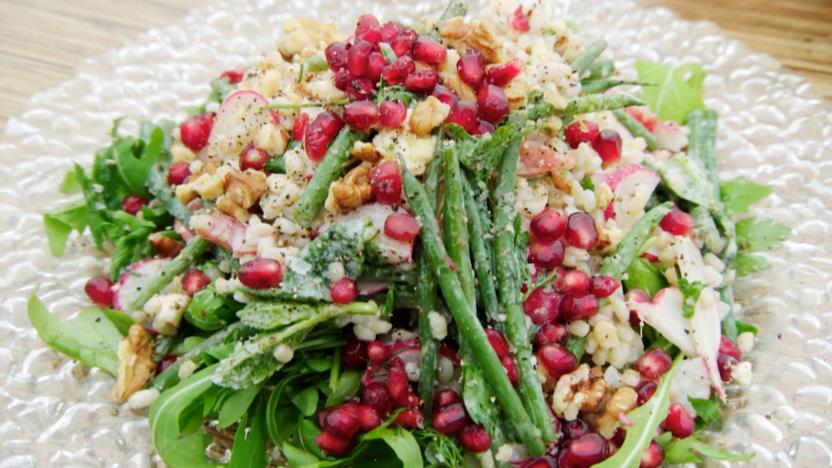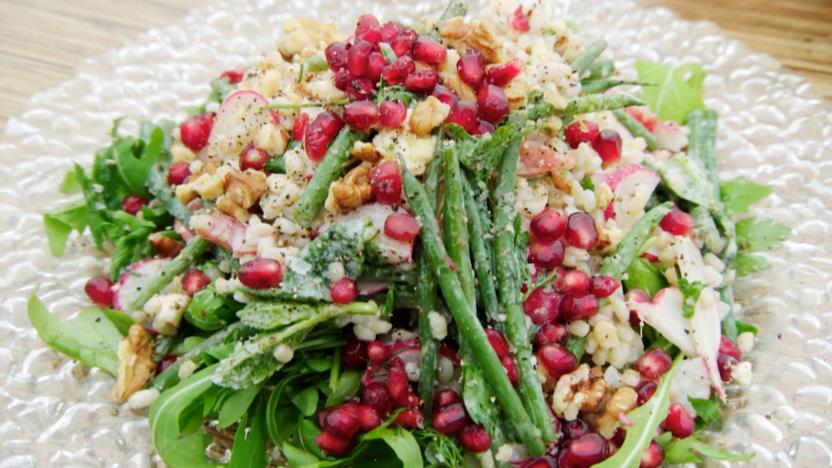 The creamy, tangy dressing and chopped herbs are the stars of this Latvian salad. You can swap the vegetables to your taste, swapping beetroot for tomato, for example. If you can't find Latvian cheese, feta works perfectly well as a substitute.
Ingredients
For the dressing
To garnish
Method
Put the barley in a saucepan, cover with cold water. Season with salt and bring to the boil. Simmer for around 30 minutes until the barley is just cooked through – it should still have a bite. Drain, drizzle with the olive oil and leave to cool.

Bring a pot of water to the boil and blanch the green beans for a couple of minutes. Drain and place in a bowl of cold water.

For the dressing, whisk the ingredients together and season with salt and pepper.

Arrange the salad leaves on a large platter. Add the beans, radishes and beetroot, then sprinkle over the herbs, barley, cheese and walnuts, tossing very slightly to combine well.

Drizzle over the salad dressing, garnish with the pomegranate seeds and serve.