Lambs' liver and kidney, with braised kale and crushed potatoes
Preparation time
less than 30 mins
Cooking time
30 mins to 1 hour
Lambs' liver and kidney take centre stage in this dish. These cuts are packed with flavour and great value for money. Serve with kale and potatoes for a cheap gourmet meal.

Preparation time
less than 30 mins
Cooking time
30 mins to 1 hour
Method
Bring a saucepan of water to the boil and blanch the onions for 5 minutes to soften. Drain and transfer to a bowl. Add the rapeseed oil, Dijon mustard, sugar and season with salt and freshly ground black pepper. Set aside.

Cook the potatoes in a pan of boiling, salted water for about 20 minutes or until they are just tender. (Be careful not overcook them as you want a bit of resistance in the potatoes.) Drain the potatoes in a colander, return them to the pan and dry them out over a very low heat.

Gently heat the milk. While the potatoes are warm, crush them roughly in the pot with the back of a fork. Add the hot milk and 60g/2¼ oz butter.

Boil the kale in hot water for 4 minutes, then drain thoroughly. Add it to the crushed potatoes and season with salt and pepper. Set aside.

Fry the bacon in a dry frying pan until crisp. Drain on kitchen paper and chop into small pieces. Fry the reserved kale leaves in a dry pan until crisp and charred.

For the liver, heat a little vegetable oil in a frying pan until very hot. Place the liver in the pan with the bruised sage. Season with salt and pepper and add the remaining butter and 2 cloves of garlic. Cook for about 3-4 minutes on both sides, regularly basting with the melted butter. Remove the liver from the pan and set it aside to rest.

Add the kidneys to the pan with the cumin and remaining garlic. Flash-fry for 2 minutes turning frequently.

Divide the kale and potatoes between serving plates and top with the onions. Slice the liver and place on top with the kidneys and drizzle with juices from the pan. Garnish with the bacon pieces and crisp kale leaves.
Wines
Palataia Pinot Noir 2013, Pinot Noir Domaine de Valmoissine 2012 Louis Latour, PGI Côteaux du Verdon or 2012 Bourgogne Rouge Pinot Noir Domaine Joël Rémy.
Related Recipes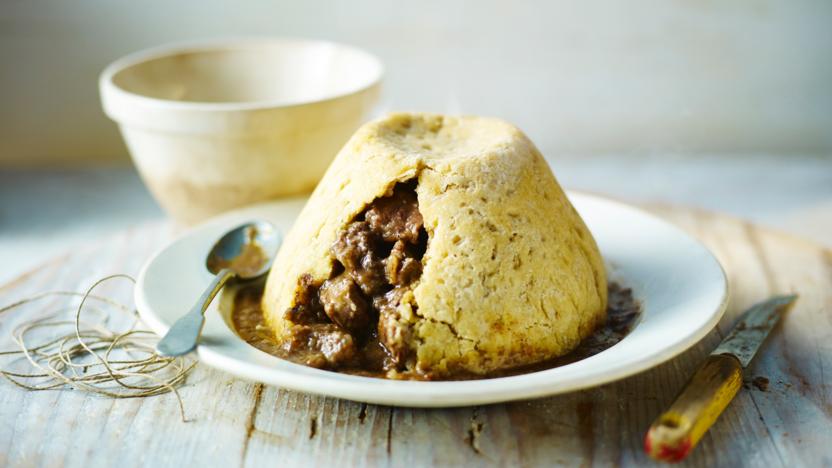 See more steak and kidney pudding recipes (8)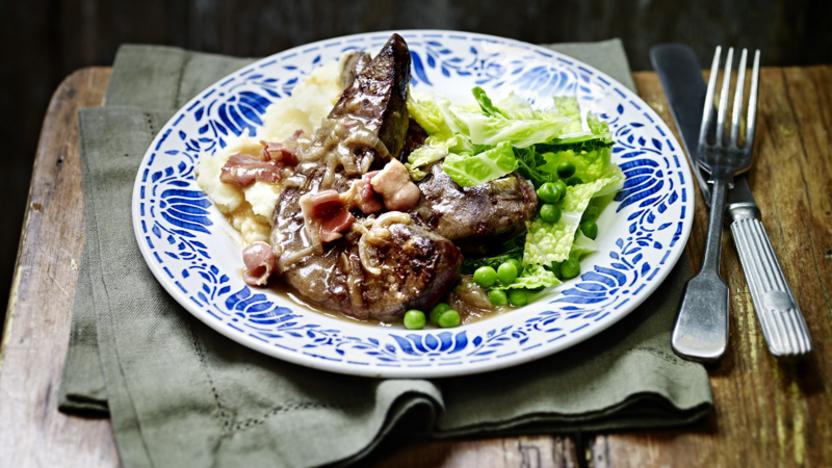 See more liver recipes (31)
This recipe is from...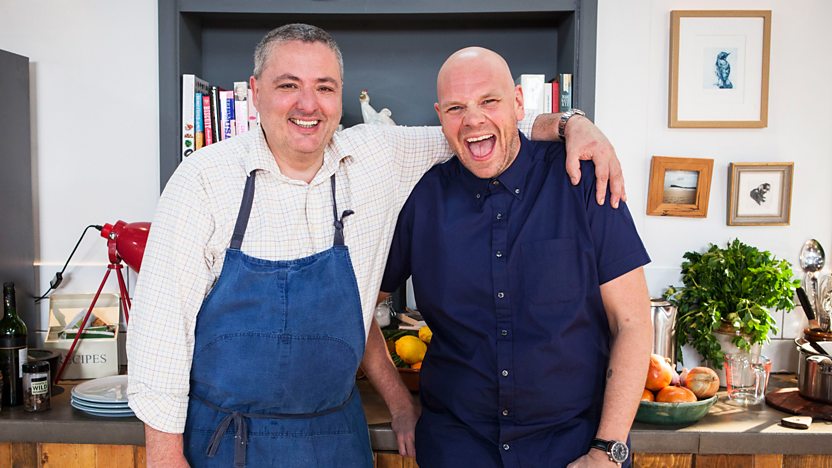 Food & Drink
4. Unsung Heroes
Recipes from this episode