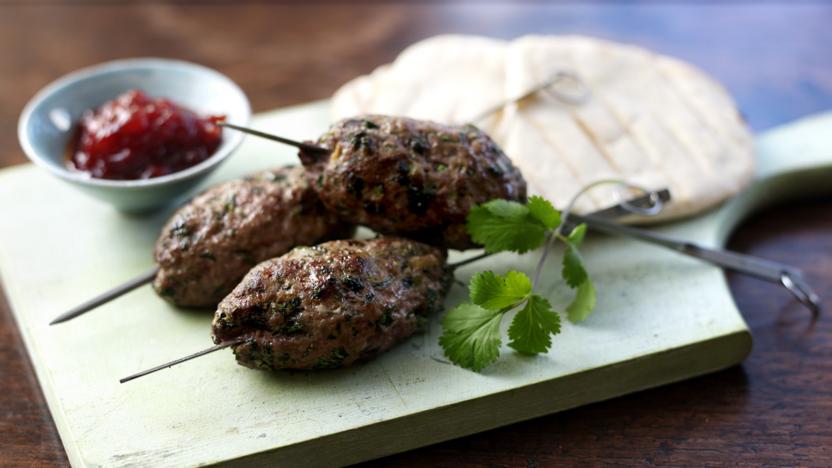 These spicy lamb kebabs are perfect for the barbecue. Serve with hot pitta bread and tomato and chilli chutney.

Method
Mix two teaspoons of lemon juice and the lamb mince in a bowl.

Blend the oil, garlic, ginger, chillies, crushed peppercorns, cumin, coriander powder, lemon juice, turmeric powder and salt in a food processor to a paste.

Stir the paste and coriander into the mince. With wet hands skewer the meat into long sausage shapes. Rotate the meat around the skewer, pressing gently all round. Alternatively, shape the mixture into small patties.

Brush each kebab with a little oil and grill under a medium heat or barbecue for 4-5 minutes on each side, or until cooked through.