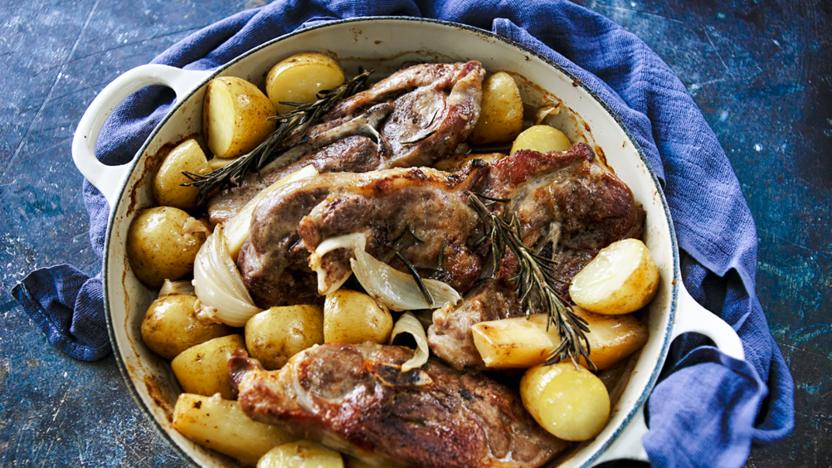 Preparation time
less than 30 mins
Nigel Slater's version of the traditional hotpot is lighter than many and a perfect pick-me-up on a cold day.
Preparation time
less than 30 mins
Method
Preheat the oven to 170C/350F/Gas 4.

Lightly dredge the lamb chops in the flour. Heat the oil in a shallow ovenproof pan with a lid, then add the lamb chops and cook until browned on both sides. Remove the lamb from the pan and set aside. Add the onions, parsnips and garlic to the same pan and cook for 2-3 minutes. Season well with salt and freshly ground black pepper and add the rosemary.

Return the lamb chops to the pan, tuck the potatoes around the chops, season well with salt and freshly ground black pepper and pour in just enough water to cover the pan contents. Cut out a circle of greaseproof paper the same size and shape as the inside of the pan. Place the paper circle over the lamb and vegetables, then cover the pan with the lid.

Cook in the preheated oven for an hour or so, until the meat is tender.
Related Recipes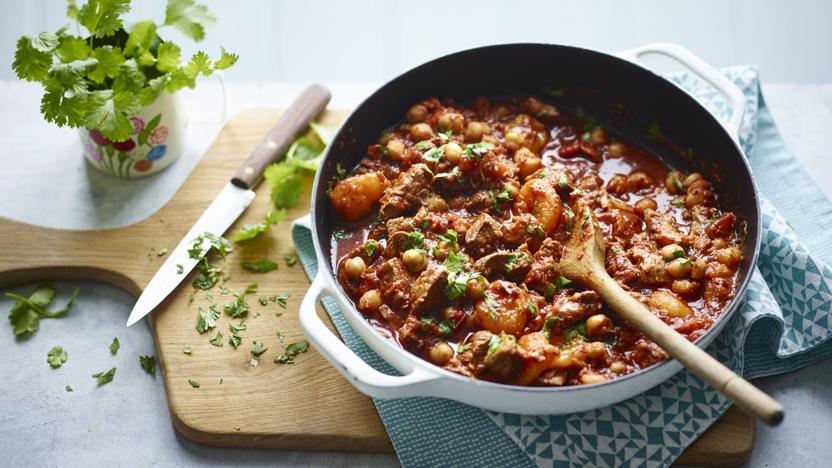 See more Easy lamb recipes (24)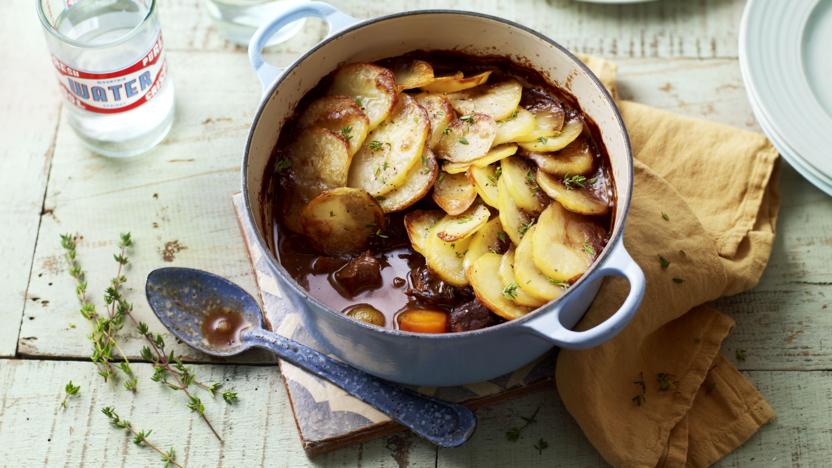 See more hotpot recipes (20)